Goodbye Datastream. Hello BoardEx.
Goodbye Datastream. Hello BoardEx.
A reminder for all Datastream users; effective 1 January 2018 UM Library cancels its subscription to Datastream, the database for Financial and Economic research data from Thomson Reuters.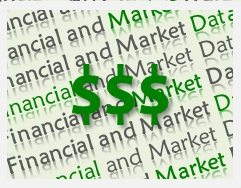 Thomson Reuters, the database provider of Datastream, has updated Datastream into a new product called EIKON. For various reasons, the UM Library will not license this new product. Nevertheless, there are sufficient alternatives for the data you need; FactSet and WRDS contain a lot of overlapping data with Datastream. FactSet even has its own Excel-add in. For some datasets, like ASSET4 ESG, the library is still looking for replacements.
The discontinuation of Datastream also resulted in the purchase of a new database: BoardEx. Due to a heavy demand Maastricht University decided to add this dataset to the WRDS-platform. BoardEx will be made available from 1 January 2018.
If you have questions about the discontinuation of Datastream, feel free to contact us via Ask Your Librarian.
Access
Direct link: FactSet and WRDS.
They are also offered in the list of Databases in the Online Library.