As a teacher, you sometimes provide students with a (fixed) reference list, sometimes students need to search for information themselves. They can use databases to search for references but then the question is: do they have access to the full text?
A helpful tool 
UM Library has license agreements with a large number of publishers, but there will always be articles that are not findable/accessible via LibSearch. Sometimes:
the library cannot provide access to the publisher version of full text journal articles
maybe you cannot create a connection with the UM campus network.
There are tools that can help you find alternative versions of an article (like the author version). Check out the information on our PDF cheat sheet below . And feel free to share this with your students.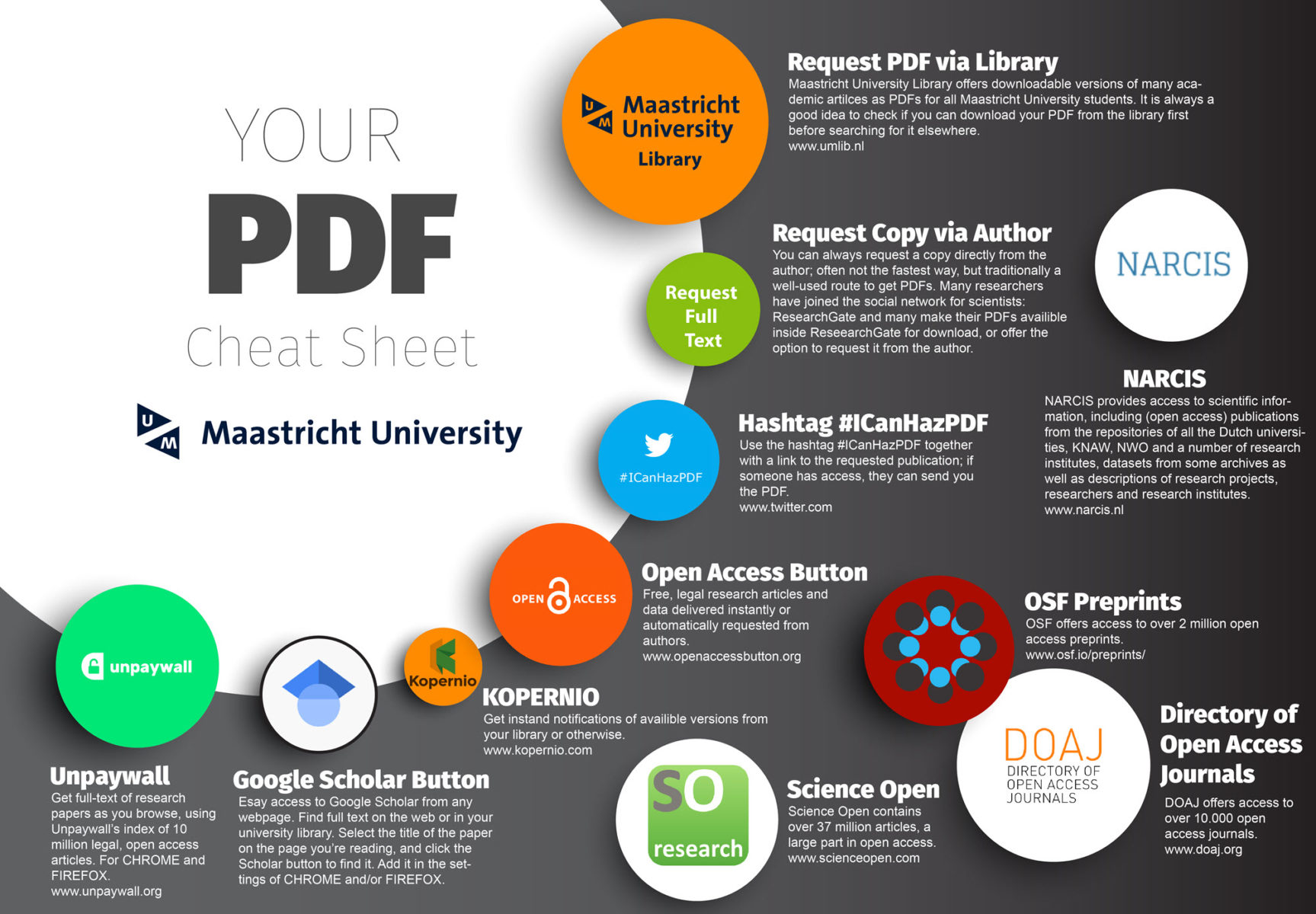 Read more: Online Library, Finding Information guide