Information-Wise in a Nutshell
Information-Wise in a Nutshell
Project Information-Wise has been running from March 2019 – August 2020. This blog post introduces the project context, its deliverables, and presents the team behind the scenes.
What is information literacy?
Today's digital and technological developments, such as big data, fake news, and social media, play an increasing role in students' learning process. Information literacy is widely recognised as an important set of integrated skills (e.g. metacognitive thinking, problem solving) which qualify students to thrive in such a changing information landscape. These skills enable students to access, process, and assess data and information, which is essential to succeed in their academic development and to effectively engage in future employment.
Information Literacy at Maastricht University
At Maastricht University (UM), the importance of information literacy has been also acknowledged. Students require structured support in dealing independently with (academic) information, and encouragement to develop creative and critical approaches when faced with complex questions and sources. Especially in a problem-based learning (PBL) environment, which advocates a self-directed and constructive approach toward learning and knowledge creation. Given today's digital and technological developments, we need to look closer into UM's role in providing information literacy education that meets the standards and challenges of the digital era.
Project Information-Wise
As such, the education innovation project Information-Wise has been launched in March 2019. Information-Wise is a collaboration between all six faculties, the University Library, and EDLAB. The project aims to create an evidence-informed information literacy programme for bachelor students at UM. The fruitful collaboration between faculties and support staff resulted in a UM framework, a developmental rubric including intended learning objectives, and an online curriculum that offers generic and discipline specific modules; ready to be integrated into faculty courses. The whole project was underpinned by extensive literature research and a university-wide study, which lead to several recommendations to enhance information literacy education.
Meet the Team
The Information-Wise project team consisted of appointed faculty members, library information specialists, and the EDLAB project coordinator for innovation (see team in the picture below). Faculty representatives of the project hold different positions such as tutor, course coordinator, and programme coordinator. The diverse composition was invaluable to create solutions that account and represent the different perspectives of UM colleagues who are involved in teaching and education. In addition, students were actively involved throughout the project phase.
Curious about the project deliverables as well as new educational services to come? Then read the next blogs to get an overview.
Author: Jaro Pichel, Educational Specialist and project leader UM Library / EDLAB


This article is licensed under a Creative Commons Attribution 4.0 International (CC BY 4.0) License.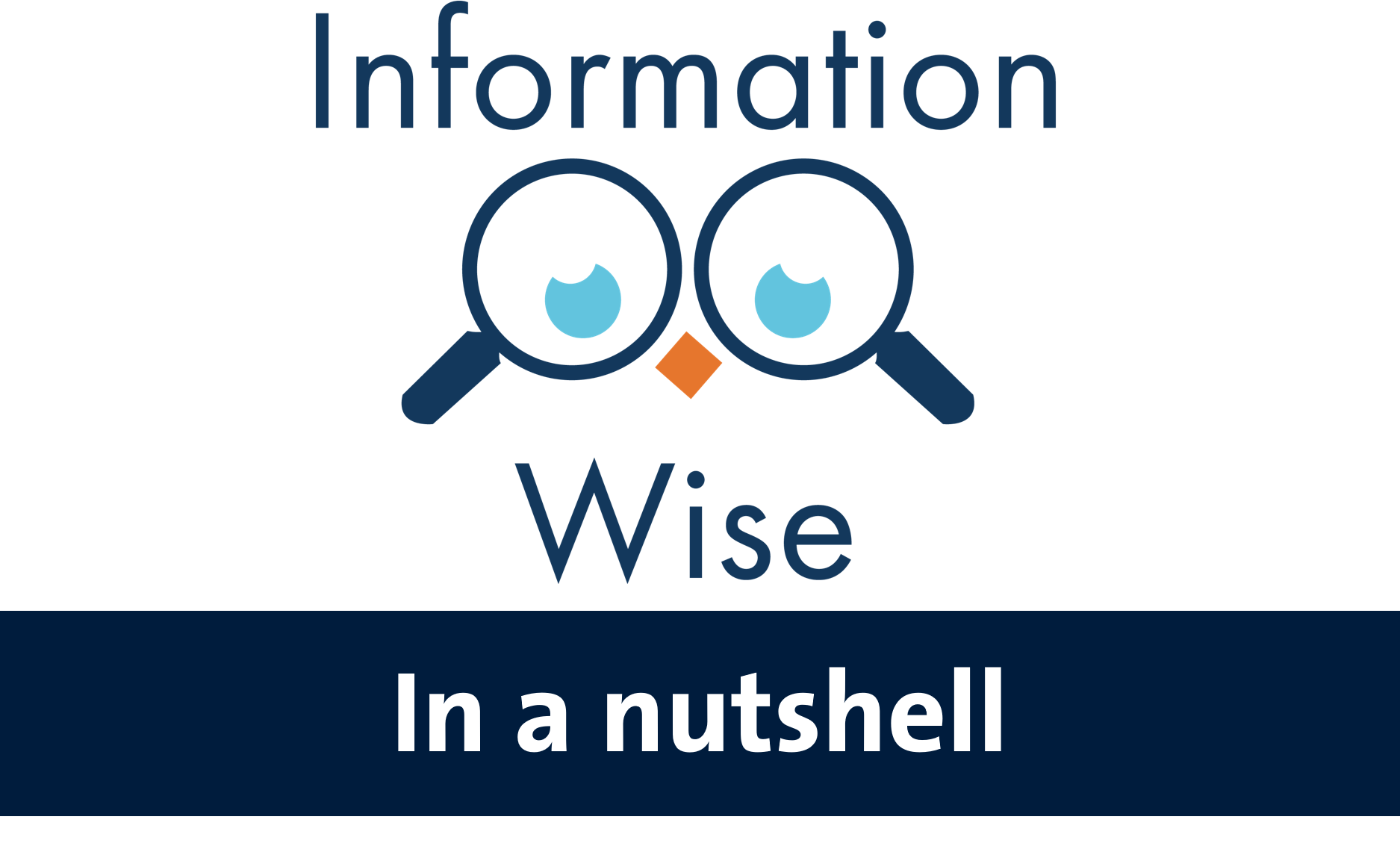 Related
For a (Dutch) summary of the project, check out the article written by our colleague Stefan Jongen (FSE). The article was published in the "IP vakblad voor informatieprofessionals".