Micah Vandegrift – a Fullbright in Maastricht
Micah Vandegrift – a Fullbright in Maastricht
Micah Vandegrift lives and works in Raleigh, North Carolina. He visited Maastricht University Library as a Fulbright-Schuman innovation fellow and stayed with us for 5 months between October 2018 and February 2019. His wife and two young children accompanied him to Maastricht and beyond.
During this fellowship, he studied the overlap between open science policy and technical infrastructure at three levels: the European Union, The Netherlands and Denmark on a national scale, and in the daily work of librarians in these countries.
His project "Open Scholarship Policies and Technologies: The European Research Library as a Model for Advancing Global Scholarly Communication", was mainly carried out at Maastricht University and for a smaller part at the Royal Danish Library in Copenhagen.
Micah explored how information policy responds to cultural shifts, why libraries are at the centre of this sea change, and how the global library community can develop models to push toward a more socially just research ecosystem. This project allowed Micah to align his research interests in open infrastructure for digital scholarship and the library as a central hub for future-oriented research activity.
Micah's farewell presentation at Maastricht University Library highlighted the results of his fellowship and was based on his final report.
Topics in this video (lessons learned)
The Gap between open science as a philosophy and open science in practice is thinning
Researchers and funders are rising as the central stakeholders (Young Academies, Open Science Communities; Plan S )
The shift to 'open' is an evolution rather than a revolution;
EU started sooner and has momentum;
A national approach works well for the European research area; a regional approach might be worth imagining in the U.S.
Libraries are dual-focused on open:

Out-campus research/learning community through programs, initiatives, services
Up-analysts/interpreters for university administration

Evaluation of open/digital research in promotion and tenure is the next phase of open
Final thoughts
Micah's visit was very inspiring for me and my colleagues at Maastricht University Library. By posing the right questions, he made our "open science minds" even more perceptive for future developments. And of course, his visit inspired us to appoint an open knowledge librarian (Mariëlle Prevoo) at Maastricht University Library ourselves.
Thank you, Micah, and best wishes to Abby and your two lovely boys.
Henk van den Hoogen.
More information about Micah and his Fulbright-Schuman innovation fellowship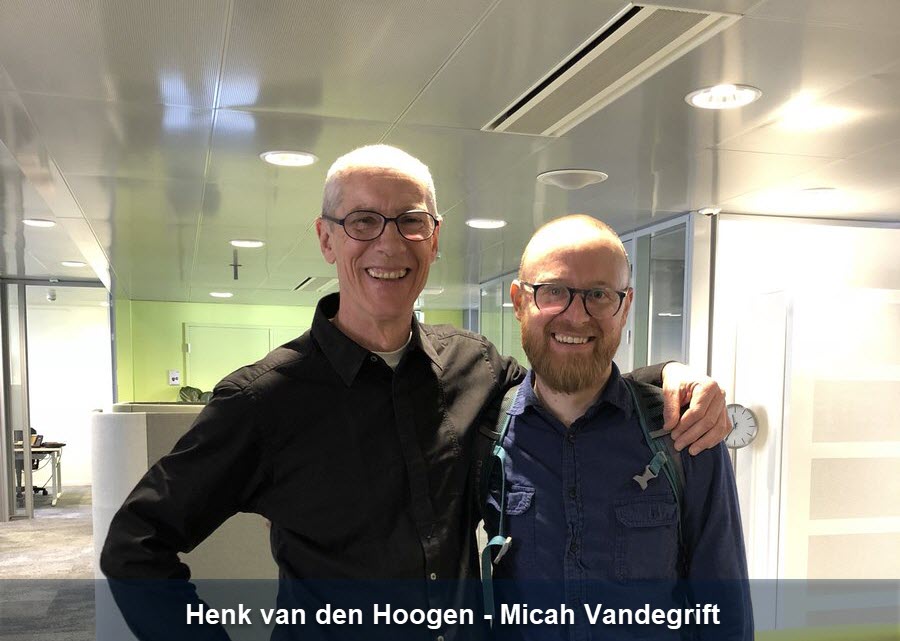 Contact & Support
For questions or information, use this web form to contact a specialist.
Ask Your Librarian - Contact a library specialist