We have raised enough money by now to bring the Minervalia to Eindhoven (figuratively). 50% of the money we need to take the book to Maastricht is in the pocket!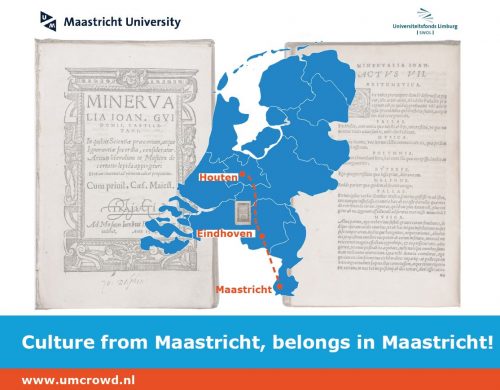 The Limburg / SWOL University Fund and the University Library would like to have the book travel around the region and use it in education and research at UM. We are currently discussing options with various parties in the city and there is already one commitment. We hope to be able to give you more information soon.
Help us to bring the Minervalia all the way 'home'. Contribute via www.umcrowd.nl.
Authors:
Milou Schreuders and Susanne Snijders, both communication officers at resp. University Fund Limburg/SWOL and the University Library


This article is licensed under a Creative Commons Attribution 4.0 International (CC BY 4.0) License.