Open Education publication and conference
Open Education publication and conference
We want to invite you to find out latest developments in open education. Amongst many we have selected one publication and one conference in the context of open education.
Publication by Higher Education Teaching and Learning Association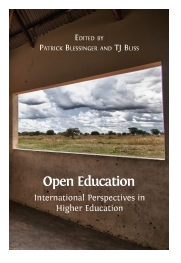 In recognition of the Open Education Week, the HETL Association would like to invite you to download a free copy of the HETL book, Open Education: International Perspectives in Higher Education.
The book provides an insightful collection of essays, exploring ways in which open education can democratise access to education for all. It is a rich resource that offers both research and case studies to relate the application of open technologies and approaches in education settings around the world.
Global in perspective, this book argues strongly for the value of open education in both the developed and developing worlds. Through a mixture of theoretical and practical approaches, it demonstrates that open education promotes ideals of inclusion, diversity, and social justice to achieve the vision of education as a fundamental human right.
A must-read for practitioners, policy-makers, scholars and students in the field of education.
Open Education  Conference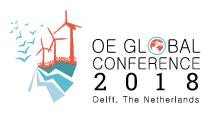 From 24-26 april 2018 the annual Open Education conferentie (OE Global) will take place at Delft University of Technology. The Open Education Global Conference is where the world meets to discuss how opening education helps us achieve universal access, equity, innovation and opportunity in education. The OE Global conference is the most internationally diverse conference devoted exclusively to open education, attracting researchers, practitioners, policy makers, educators and students from more than 35 countries to discuss and explore how Open Education (OE) advances educational practices around the world.
Diverse programme
Last week the programme has been announced, which offers a large variety of topics and speakers. Find out more about the keynote sprekers, and make your choice from presentations on practices, policy, tools & technology and research on open education.
SURF offers the opportunity to 100 people to register with a €50 discount code. Use the code OEGNL18 when registering for the conference on the OE Global website.
Discover the latest developments in open education and get inspired by presenters from all over the world!