"Reading, using and sharing"
"Reading, using and sharing"
Egon Willighagen is an assistant professor and bioinformatics researcher at the Faculty of Health, Medicine and Life Sciences. He feels that broad access to, and use of, publications and data is a precondition for the realisation of scientific progress. Which is why he's in favour of the 'gold route'.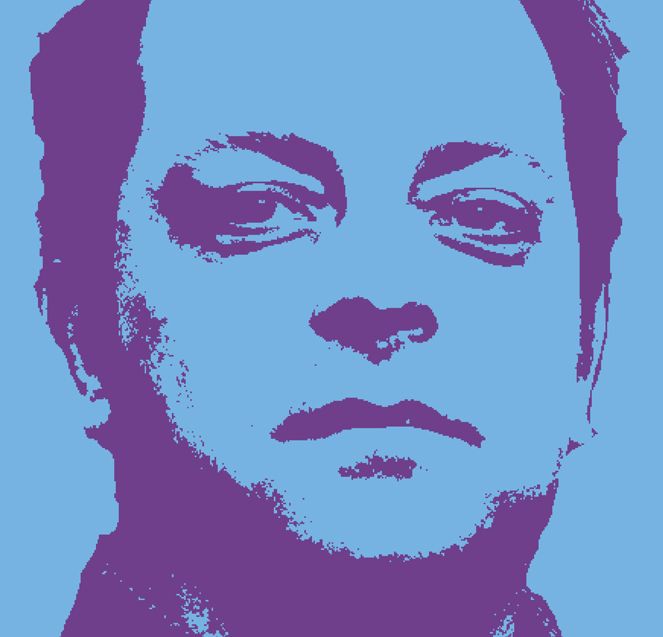 Egon Willighagen argues in favour of increased Open Access
'Reading, using and sharing'
Years ago, while taking his degree in Chemistry and during his subsequent doctoral studies in Nijmegen, Egon Willighagen was confronted with restricted research material and data that scholars were prohibited from reusing in new publications. While today, ten years later, the situation has improved somewhat, barriers still remain – whether put in place by publishers or the scientists and universities themselves. "It's quite frustrating when, in the course of research, you come across publications you're not allowed to read. For articles, this issue is becoming less frequent thanks to the UKB Big Deals with the majority of publishers. But for data sets, it's a different story. Comparing data is an essential part of our work. Sometimes, data from other studies can't be found, can't be opened or can't be shared with others – or you have to pay to access it. I once encountered a text describing the effects of a certain medicine, that simply referred readers to a paper insert. Which was then impossible to find."

Advocate
Those experiences have certainly contributed to his position as a strong advocate of Open Science. In his CV, it's even listed as his 'biggest hobby'. And that's a fair assessment, says Willighagen in his office at the Randwyck Campus, where he supervises students in master's and PhD programmes, prepares lectures and conducts research into predictive toxicology and the effects of medicines, among other topics. "I strive to promote the widest possible availability for scientific research, along with all the underlying data. Only by working together and sharing as much accrued knowledge as possible can we achieve any real progress. I feel it's my duty. If my salary comes from public funds, from our society, then my work should be completely transparent. Every completed study should be freely available to all – because it could lead to new insights and new applications like treatments or medicines."
Use
While free access to information is one aspect, use of the results is a second, separate issue. "The major barrier is that lack of rights in connection with the use of existing data or information. If you're conducting research and you find relevant information, you obviously want to incorporate and share it in your article or publication. Yet all too often, this is prohibited under penalty of legal action and fines. Why? I have my suspicions. There are commercial organisations that protect the copyrights, of course. And there are also universities and scientists who don't want their research being used by other parties. Personally, I'm of the opinion that data should be freely available for use by all – with proper acknowledgement and accountability, obviously."
Sharing
Egon Willighagen's third spearhead is sharing research results with others. "A great deal of the research we do here at UM is publicly available to read and use. In our own department, we're publishing more and more frequently in Open Access media and journals. That's beneficial for the scientist in question, too. His or her work will be used more actively and cited more often. Open Access is also important when it comes to supporting less-wealthy universities and researchers, as it allows them an easy way to read our articles. There isn't always room in the budget for subscriptions to academic journals and other sources. In those cases, Open Science becomes essential."
Currently, scientific publications most often end up in academic journals that rely on subscription fees and (occasionally) advertising to cover their costs. But there's another way: the universities themselves could share the work via their own digital archives, such as the UM Research Publications Repository. Egon Willighagen, however, is not really a proponent of this so-called 'green route'. Instead, he advocates for the 'gold route', in which publishers review the articles and then publish them online. There, they are accessible to all and can be viewed free of charge via an open license.
Peer review 
Universities and/or scientists frequently pay for publications. "A journal guarantees an independent peer review. For me, it's not really an issue to pay anywhere from 500 to 2500 euros for a publication, in the form of what is known as Article Processing Charges. But those costs can vary strongly. Sometimes it's as much as 5000 euros, which is a lot of money, while other journals don't charge any APCs at all. In the end, you add those fees to the total costs of the research. A solid investment, no doubt. Luckily, the library is securing an increasing number of license agreements with publishers that don't involve APCs for UM."
"Also, I'd like to see publishers invest in improved accessibility, and making it easier to use knowledge and data in new publications. We're nowhere near that point yet. Every publisher has its own policy and I've found they're not always willing to invest the profits in better search engines and software. Not all data is digitally available either – far from it. That's something the publishers could stand to improve. Really, the days when it was necessary to comb through books and other paper media by hand looking for information are over. Or when you had to contact the original author to dig up some piece of information. All that is terribly time-consuming. I can see a role in this for our own library as well. While they are already actively promoting Open Source, they could try to nudge publishers in the right direction by indexing the articles themselves."
Publications
In addition to efforts by publishers, Egon Willighagen also sees opportunities for collaborative publications by scientists, without the publishers' involvement. For his part, he's closely involved in digital publications via WikiPathways, the Chemistry Development Kit and Bioclipse. He is also Editor-in-Chief of the Gold Open Access Journal of Cheminformatics. "I use my expertise to review articles written by other people. That takes place in connection with the aforementioned digital publications. Peers within a field review one another's work, independently and all over the world. The Internet has made that much easier. Still, I do think that academic journals will be around for a while yet. They are doing good work, after all. But there's more than one road leading to Rome. In the end, the goal is simply to see that scientific information and knowledge are shared."
Jos Cortenraad
BCommunicatie
Related: