One of your long-cherished LibSearch wishes has been realised. From now on the order of your search results changed to the better. The most recent locally-held (e-)book is going to be displayed first in your search result list.
Try it out!
Start your LibSearch by filling in the title and author of the (e)-book you are looking for. And see for yourself how the search result has been improved.
Here is an example of a search for an e-book in LibSearch: 
Basic and clinical pharmacology Katzung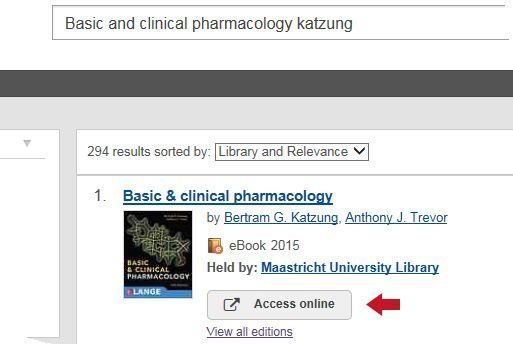 The "Access online" button will link you directly to the most recent edition of the e-book.
Need more information on LibSearch?
Visit the UM Library LibSearch service page, or ask our LibSearch consultants via Ask your librarian.