Open Access
For authors who want to reach out

Maastricht University and Open Access
Maastricht University embraces the concepts of open access and open science to further strengthen the connections with our environment regionally, nationally and internationally.
Open Access also contributes to our international societal engagement. Open access publications can be used in education without any restrictions. Sharing research results under open-access arrangements is all about creating value for society at large.
The Executive Board is proud of the scholarship and science being conducted at our university. Of course, we want to share it with the world. The larger the audience, the greater the impact our work will have. Making research output Open Access empowers fair sharing of scientific evidence amongst all stakeholders contributing to the advancement of science and society. So, therefore, we call upon everyone: Open Up to Open Access!
Maastricht University Library and Open Access
UM Library commits to the Maastricht University policy on Open Access and Open Access publishing. We are happy to advise and facilitate you.
Universal Open Access creates the rocket fuel that is essential to undertake cross-cutting investigations to accelerate scientific discovery, strengthen communities, and improve human health and well being.
Dr. Michel Dumontier
Related products & services

Find out which journals offer open access publication and which arrangements (such as APC discounts) are in effect ...
Open

The Maastricht University Library compiled the Copyright Information Point to inform and advice UM students, teachers and researchers about copyright issues ...
Open

Library+ Researcher portal, start page for research support by the library ...
Open
For PhD candidates, the Dutch negotiations with publishers have made it possible to publish Open Access more easily and without costs. We do research in the public interest and are very excited to make our results freely accessible. By publishing Open Access, we can make our work more visible and thereby increase its impact!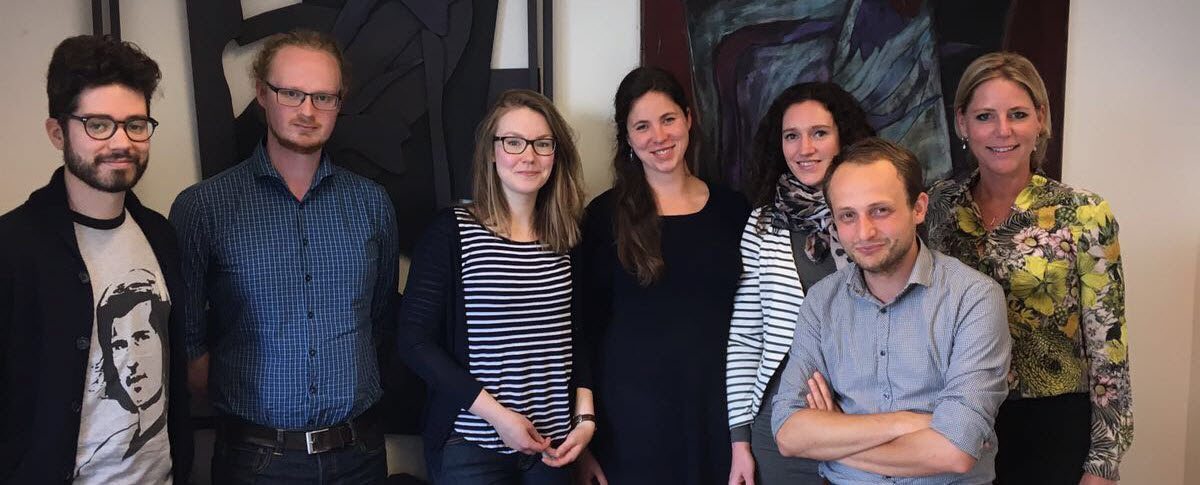 UM PhD Candidates Platform members Marith Dieker (FASoS), Constantijn van Aartsen (FL), Bart Kleine Deters (FHS), Ulrike Thürheimer (SBE), Angela Mengelers (FHML), and Christine Resch (FPN). Far right, UM Rector Prof. dr. Rianne Letschert
Related news & events
Contact & Support
For questions or information, use the web form right to contact a subject specialist.
Contact an Open Access specialist