Rianne Letschert on the use of video in research
Rianne Letschert on the use of video in research
Prof. dr. Rianne Letschert, Rector Magnificus of Maastricht University, asserts that researchers can use video to boost the impact of their research. In a 3-minute clip, she explains how a video boosted her own research efforts on victims of war crime. She urges Maastricht University researchers to follow her example and use video to gain attention for their research. Moreover, Rianne Letschert feels the university should facilitate its academics in the video creation process.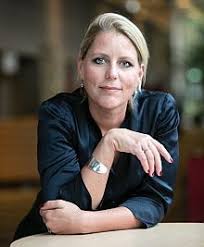 The first UM researchers to follow the advice of our Rector Magnificus, are the members of the Maastricht Young Academy (MYA): Blanche Schroen (FHML), Anique de Bruin (FHML), Jill Lobbestael (FPN), Frederico de Martino (FPN), Steven Kelk (FHS), Melissa Siegel (FHS), Bram Akkermans (FL), Mariolina Eliantino ( FL), Carolina Goukens (SBE), Anna Harris (FASoS), and Tamar Sharon (FASoS). They will record videos on their research efforts and MYA membership in the near future.
Watch the video interview with Rianne Letschert here, or go to VideUM, the UM portal for video in education and research, where the interview with Prof. Letschert, as well as other interviews with UM staff, can be found in the good practice section.
The research video of Rianne Letschert was recorded during the start-up phase of her research, just after receiving the VIDI-grant. It proved to be a perfect networking tool and had a positive impact on her research. Similarly, researchers could use video during the final phase of their research, to share their results. and increase the impact of their written research publications. Today, many online journals support the use of videos attachments, either as supplemental materials or as part of the research article itself. Check the submission guidelines of each journal for details.
Are you a member of the UM teaching or research staff and thinking about recording a video of your own? Go to UM video portal VideUM for more information and support.