Multimedia in the library
Use the library
Multimedia
The computers in both library locations have all the hardware and software you need to be able to use images and sound.
However, there are also so-called thin clients (TCs) which do not have these facilities. You can recognise these computers by their shape: small, black, upright boxes. You can find more information on TCs in the subsection Software in the library.
Inner City Library
Students have access to all kinds of facilities at the Inner City Library, such as electronic whiteboards; large flat screens; beamers (including boxes) and projection screens; a large multi-touch flat screen with audio supplies; and a 'sound booth' which  concentrates the sound above the set of multimedia study places nearest to the information desk on the ground floor (zone C).
Randwyck Library
Four movable 54" multi-touch screens are available at the Randwyck Library.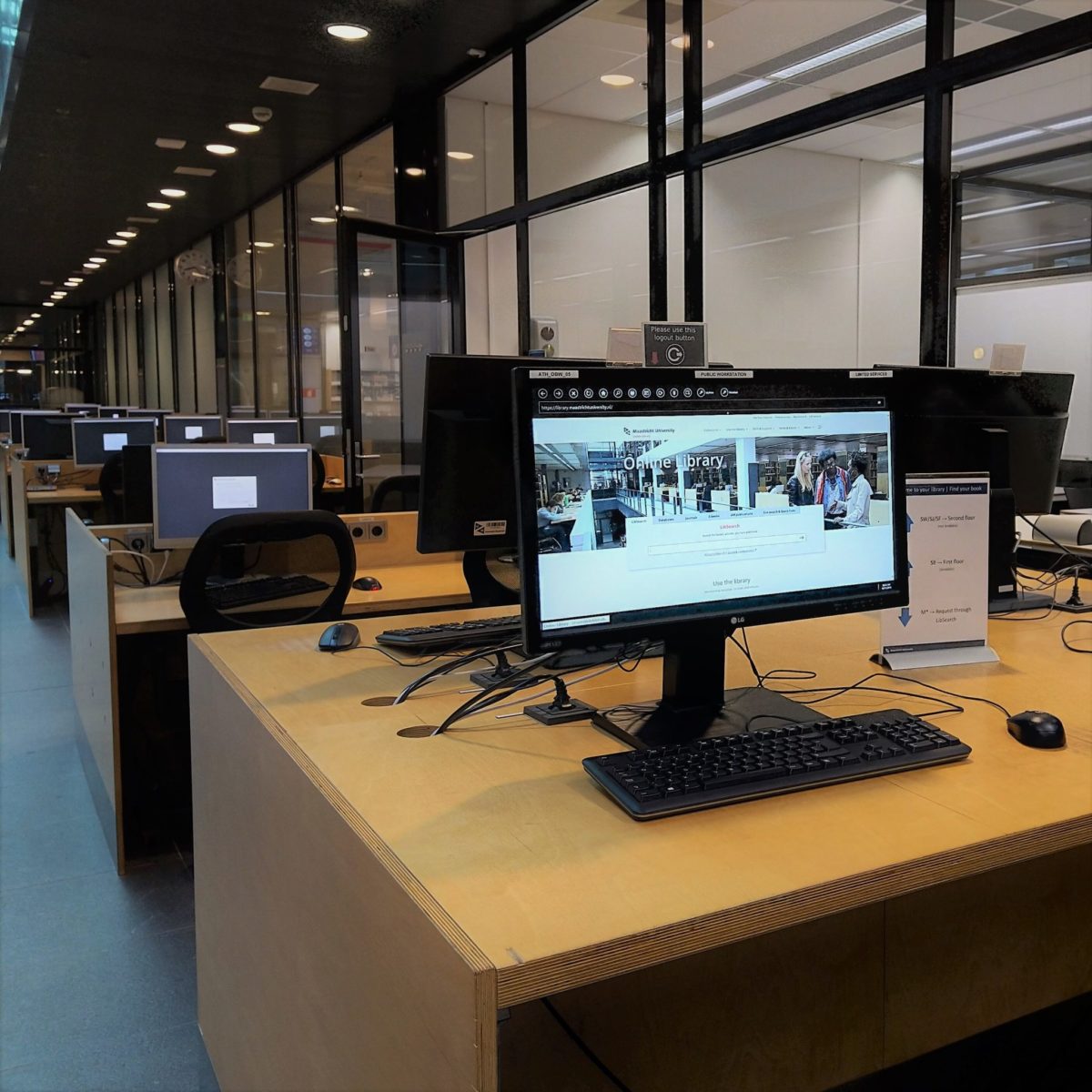 Contact & Support
For questions or information, use the web form to contact a library specialist.
Ask Your Librarian - Contact a library specialist