On Friday 7 April, from 23.00 – 00.00, Dominicanen Bookshop and Maastricht University Library proudly present to you 'Spoken Word Maastricht 2017' at the 13th century Maas Gothic Dominican Church. According to the Guardian "The fairest bookshop of the world, a bookshop made in heaven". Do you feel like listening and experience a dazzling night of spoken wonders (inspired by the Special Collection of the Maastricht University)? Join us!
Museumnacht Maastricht is back on 7 April 2017, promising an exciting night across 13 venues filled with art, historical artefacts, performances, musical tunes and much more!
2017 Spoken Word Theme: The Future
The second edition of Museumnacht Maastricht will once again feature the Spoken Word event at the Dominican Church, which brings together various writers, poets and singer-songwriters, who will perform pieces along the theme of "The Future".
These works are all inspired by books from the Special Collections of Maastricht University, left open to the artist's interpretation of what the future of the book could be.
There are worlds out there where the sky is burning, and the sea's asleep, and the rivers dream; people made of smoke and cities made of song. Somewhere there's danger, somewhere there's injustice, and somewhere else the tea's getting cold.
These lines by Rona Munro paint the picture of a vast universe we can only imagine, also highlighting that in this vastness, even the seemingly insignificant things hold value in our lives.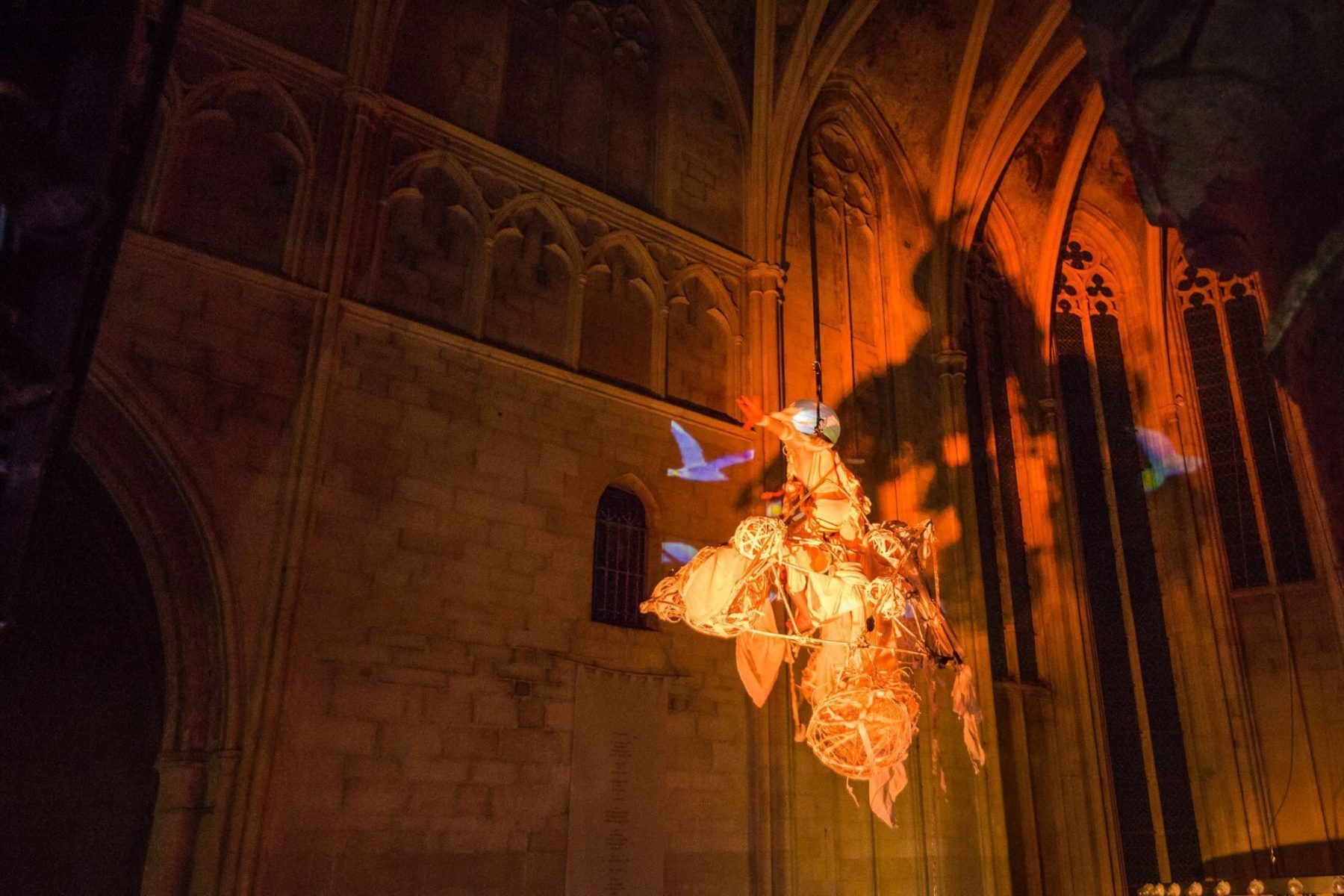 Come join us
You are welcome on 7 April from 23.00 at the Dominican Church and witness all the ways in which words can be used to weave new worlds in front of your eyes, by talented young Spoken Word artists! Entrance is free. 
Stay up to date on this event via Facebook  
Museumnacht Maastricht
Spoken Word 2017
23.00 – 00.00
Dominicanen Bookshop
Dominicanerkerstraat 1