Header – webco

Kreet
for authors who want to reach out
Welcome
Open Access (OA) means unrestricted online access to your writings.
OA is not a different form of peer review or a lower standard of publication. OA is simply a means to provide additional access to research findings.
The following guide explains how you may promote OA publishing.
oa journals and publihers
OA publishing channels
OA publishing channels
Why choose Open Access (OA) as a publishing method?
OA meets grant requirements
OA is associated with greater Web visibility
OA journals may be peer reviewed
OA boosts the speed of dissemination of your publications
OA increases your article citations as evidence is developing that greater visibility of research boosts your citation frequencies.
Gold or green
Gold or Green?
Funding
Funding
NWO
Conditions for new calls for proposals have been changed by the Netherlands Organisation for Scientific Research (NWO). All funded research for which the calls were issued after 1 December 2015, must be immediately made accessible to everybody via Open Access (OA) publications. The granting conditions for calls published before this date and current research projects remain the same. Read more .
European funding
The European Union has also made open access publishing mandatory for research funded by grants through the Horizon 2020 programme .
Are you a researcher, partner or coordinator in a FP7 project that has recently finished or is approaching its end-date? Your forthcoming peer-reviewed Open Access publications could be eligible for funding. Read more .
Read more on OA funding on the Dutch national OA website .
Further reading
OA journals and publisher policies
OA journals and publisher policies
Directory of Open Access Journals (DOAJ): Lists almost 10.000 OA journals
SHERPA/RoMEO : lists publisher copyright and self-archiving policies. To see what publishers allow in terms of self-archiving, check the publisher or journal name in this directory. Listings also indicate whether or not the publisher has a "paid access" option with direct links to the specific publisher policies on paid access
ROAD Directory of Open Access scholarly Resources : gives access to OA scholarly contents via a single access point. ROAD can be searched by country, subject, indexing/abstracting service etc.
OA articles can also often be found with a web search, using any general search engine or those specialised for the scholarly literature, such as OAIster and Google Scholar .
To find OA journals with a Journal Impact Factor in a specified discipline, use the Web of Science . 
Are you in doubt of the quality of an Open Access journal? You can use Beall's list (2016)  to exclude questionable, scholarly publishers or journals. 
Many funding agencies like the European Commission and the Dutch NWO organisation support OA. For a list of research funders' OA policies, consult SHERPA/Juliet .
Open Access in the Netherlands
Information about all Dutch OA agreements with individual publishers can be found on openaccess.nl . 
For the current overview of journal titles with a nationwide Open Access discount: please use the button below to go to the National agreements and click on the title list compiled by SURFmarket. 
National OA List - 7400 Journals 
Contact
Contact & Support
For questions or information on OA (advice, copyright, implementation, advocacy, etc.), use the web form below to contact OA consultant Coen van Laer (85110).
Releated services
Library services and pages related to Open Access
Releated news
Library news and events related to Open Access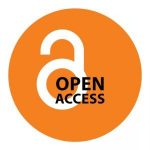 UM has joined the Open Library of Humanities. FASoS researchers may benefit from this partnership. You can choose to publish in one of the peer-reviewed journals of this OA publisher. ...
Keep reading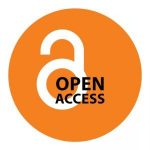 Many researchers struggle with the decision whether to publish in an Open Access journal versus a traditional (and perhaps more well-established) journal. Four main factors to consider when making this decision are visibility, cost, prestige, and speed ...
Keep reading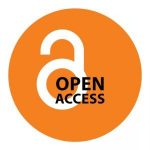 As of now publishing in almost 800 Sage journals is free of charge for you as an UM author: you don't need to pay an article processing charge (APC) anymore to get your article published Open Access. ...
Keep reading
Subscribe
Stay informed: subscribe to the Library+ Research update
Subscribe to our Newsletter
social media
Or join us on social media