UM Library's strategic plan is presented in a visual. As this visual shows the path to our goals for 2026, the years leading up to it will be filled with projects to accomplish our aim of becoming an academic library of the future. In 2026, we strive to have filled in the drawing with all the projects we have been working on to support UM's students, teachers and researchers reaching their academic goals.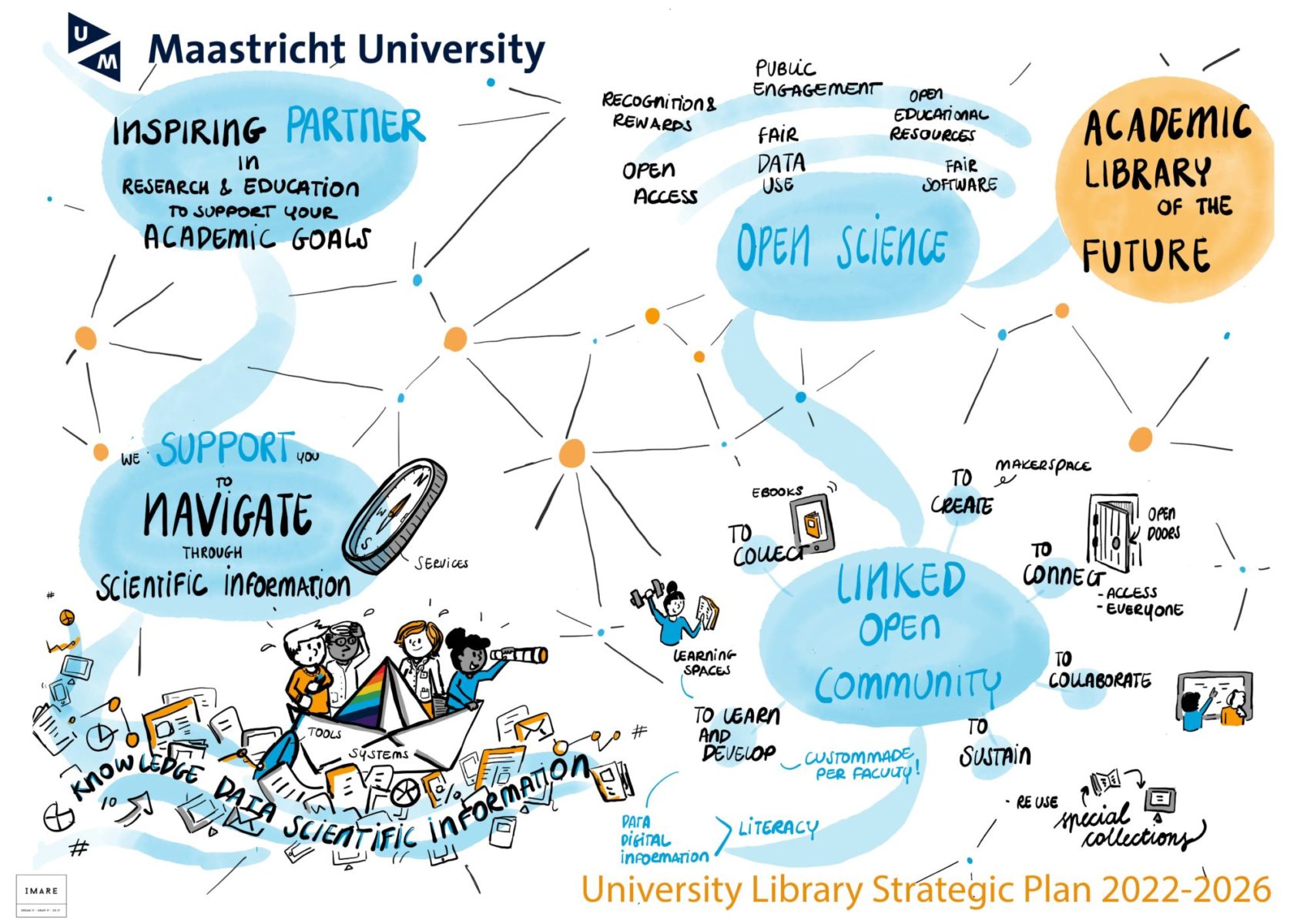 Want to know more about our strategic plan? Watch the video.
Contact & Support
For questions or information, use the web form to contact a library specialist.
Ask Your Librarian - Contact a library specialist