Adobe Acrobat Pro DC for students
Adobe Acrobat Pro DC for students
As of now, as a Maastricht University student you have Adobe Acrobat Pro DC at your disposal when using Student Desktop (the library computers) or Student Desktop Anywhere (remote access). This was a desired feature in the student desktop survey of last December.
Among others the software enables you to Create, Combine, Edit and Export PDF files, Organise Pages, Enhance scans and Add rich media. You are welcome to try it out!
Need help?
Watch instruction videos on the Adobe website.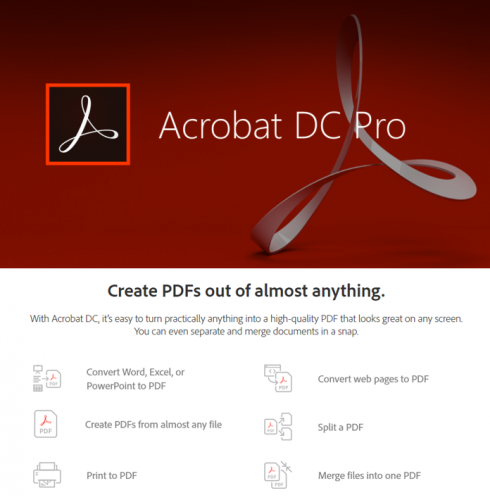 Author: Fernand Smeets, Functional User Support Digital Learning Environment Maastricht University Library


This article is licensed under a Creative Commons Attribution 4.0 International (CC BY 4.0) License.