Webinar on digital accessibility in Canvas
Canvas is in use for almost a year now at Maastricht University. For defining the course template for all courses, we made use of guidelines to make the digital learning environment as accessible as possible. This affects the look and feel of what students see when you send announcements or offer assignments from Canvas.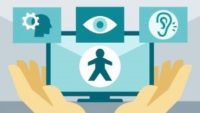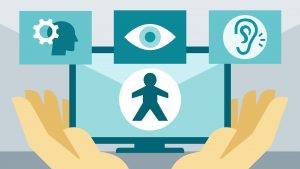 But you will also offer a course manual or refer to readings or literature lists for your course, which due to the current circumstances of distance and blended education, you probably offer most in digital format. And you as a course coordinator will probably create material yourselves.
In the webinar on April 6, we introduced you to:
Digital accessibility (why and for whom)
Guidelines you can take into account when creating documents (Word, PDF and Powerpoint);
Tips for creating subtitles if you record your lecture or create knowledge clips.
Tools you and your students can use
In the FAQ part we also opened up for questions and experiences from your own educational practice. We invited students with specific needs to make it as practical as possible.
Missed the webinar? Watch the recording!