Reference List
Education Support
Reference List
System for course-related references
The University Library offers a system called 'Reference List' for course-related references. In the system, you will find books, e-books, streaming videos, websites and/or readers integrated in one overview. The course coordinator is responsible for the Reference List and for making it available in the Digital Learning Environment (EleUM). For the process of a request in Reference List, see the flowchart.
Manage your references and order books
Login to Reference List with your UM account and perform all your course related actions like ordering titles for the Learning and Resource Centre or adding and changing reader references. Without login to Reference List, you can have an overview of all courses and literature. In case of ordering titles for the Learning and Resource Centre please consider the faculty ordering guidelines.
The manual is available to help you managing your list:
Link to the Reference List in the Digital Learning Environment (Canvas)
Please follow the instructions in the manual:
Copyright check readers
The library has to execute a copyright check on re-used information in PDFs (readers), as included in the Reader Agreement. The library will avoid this check for information to which the UM has online access as part of a license agreement. That is why the library uses an online link to the website of the supplier. If the reference is only available as a PDF, the library will check whether the file meets the requirements set for copyright. More information: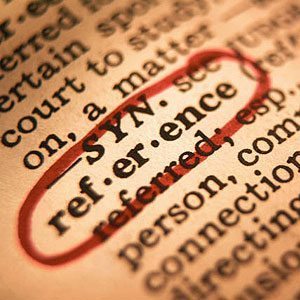 Contact & Support
For questions or information, use the web form to contact a library specialist.
Ask Your Librarian - Contact a library specialist