FAIR essentials workshop – 10 February 2021
Are you curious about the FAIR research principles? Do you want to know how to apply them to your own research? Funders, Publishers and entire research communities are making this cultural shift in Science making practices. Join us on 10 February 2021 for a day of full FAIR hands-on training.
Digitalisation has had a considerable impact on the way we work in everyday life. What is more, this technological advancement has also resulted in a substantial increase in data produced worldwide.
Data transforms the way we live and work, so it's becoming increasingly important to be stored and organized correctly. Therefore, the concept of FAIR data management is currently a topic of interest in the research environment, with universities increasingly aware of the need to provide training on data-driven methods for doctoral candidates and early-career researchers. This online workshop will provide a platform to address the importance of FAIR data management practices for early-career researchers and explore practicalities to make your research data FAIR.
Our course will help you to discover common research data management good practices. You will learn how to create FAIR data in practice and develop your own research data management FAIR roadmap. By the end of this workshop, you will be able to:
Demonstrate the concept of FAIR and other outputs and its applications in research
Articulate benefits, barriers and challenges in making data and other outputs FAIR
Gain hands-on experience with techniques, services and technologies to make your data or help others make their data FAIR.
We have designed this course for individuals working with or expecting to work with data as researchers, librarians, data stewards, and all aiming or determining to make their data FAIR. The course requires basic knowledge of RDM.
To register, please fill out your name and email address below. The program and Zoom link will follow a few days before the event.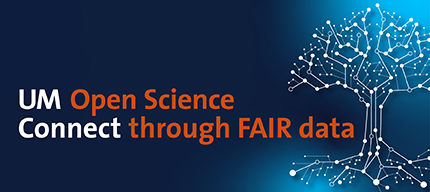 Contact the author or a subject specialist
Use this webform for all your questions and remarks. The author of this post or a subject specialist will handle your message and respond or contact you within 1 business day.
Research Support Updates
Keep up-to-date with Research Support services and topics. Join our support mailing lists and receive updates of published news & events.
Research Support related news & events