Looking back at Leading Change in Teaching & Learning Spaces
Looking back at Leading Change in Teaching & Learning Spaces
On 26 September, Adam Finkelstein, Associate Director Learning Environments at McGill University Teaching and Learning Services presented 'Leading Change in Teaching & Learning Spaces' at Maastricht University. His presentation addressed the change process from traditional lecture halls to Active Learning Classrooms (ACLs) and Active Learning Labs (ALLs), where collaborative, constructive and self-directed learning are facilitated with classroom design and technology. He focused on didactic, strategic and organisational aspects of such a transformation.
Adam's visit followed a recent Erasmus staff exchange of Ilse Sistermans at McGill's Teaching and Learning Services. Follow this link for an overview of education themes covered during the exchange, including learning spaces.
A short impression of the event
With over eighty participants, the event was a great success. The audience included attendants from all Maastricht University (UM) faculties and various Dutch and Belgian higher educational institutes, and of course the core team of the SURF Special Interest Group (SIG) Learning Spaces [only available in Dutch]. We noted a diversity in backgrounds: programme directors, teaching staff, and representatives of education innovation labs, facility services, IT and university libraries.
Please take a look at the recording we made and the presentation slides Adam used.
Some of the feedback we got on the event
Adam Finkelstein's talk beautifully showed the possibilities for education when place is taken seriously, and what can be achieved when design takes the principles of learning as a starting point.
Assist. Prof. Dr. Anna Harris
FASoS, Maastricht University
An inspirational presentation and a lean approach on adding great values to the process of teaching and learning fitting PBL the best way possible. Creating an environment of development where collaboration is the key word.
Gido Boere
Facility Location Manager, Facility Services, Maastricht University
Changes the mindset of a physical and digital active learning environment!
Femke Jongen-Hermus
Chair Skillslab, FHML, Maastricht University
How to proceed
This topic is relevant for several UM projects that involve the (re)design of PBL and supporting physical and virtual learning spaces. Examples are the curriculum redesign of the bachelor of Medicine, the future building for our School of Business and Economics at Tapijn and future library locations like the collaborative maker space, and the library learning spaces. Moreover, collaborative classroom designs can support the core principles of PBL formulated by the EDview project: that learning should be collaborative, constructive, contextual and self-directed.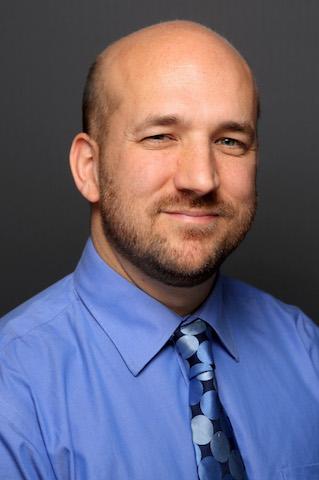 Bio Adam Finkelstein
Adam Finkelstein develops educational university-wide initiatives to improve teaching and learning. His teams develop different types of award-winning technology-enhanced teaching and learning projects, from pedagogical support of the LMS to developing McGill's MOOCs. He also chairs the groups responsible for the selection, design and renovation of all classrooms and teaching labs at McGill and is a co-author of the Learning Space Rating System. He has given numerous international keynotes, presentations and workshops on topics from learning design, learning technologies to learning spaces.
Author:  Ilse Sistermans, Online and Blended Learning specialist at UM Library


This article is licensed under a Creative Commons Attribution 4.0 International (CC BY 4.0) License.