The University Library supports faculties to publish their digital MaRBLe Research reports. All the published articles are findable in LibSearch now.
Try it yourself!
Fill in the title and/or the author of the MaRBLE article.
Curious about the MaRBLe Research Reports the University Library already offers on their website? 
Check it out!
An example of a search in LibSearch
Polarisation Measurement on Three Alternatives Veth.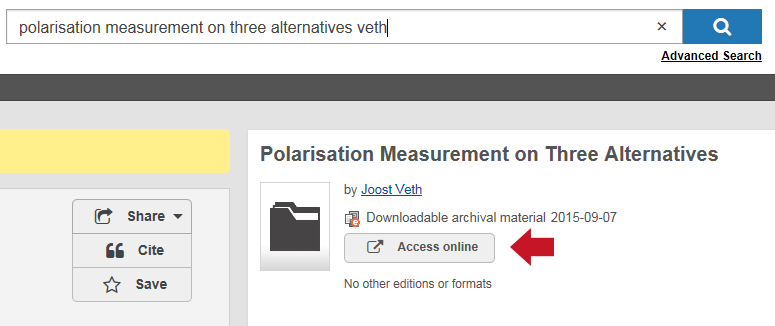 The "Access online" button will link you directly to this specific MaRBLE article.