Software Carpentry with R workshop
Online workshop 'Introduction to programing environments with Conda'- 14 June 2021
The Netherlands eScience Center is organizing an online workshop in June. The topic is "Introduction to programming environments with Conda". The workshop is open and free to all researchers in the Netherlands.
This workshop introduces the use of Conda as a development tool for building and sharing project-specific software environments that facilitate reproducible (scientific) workflows.  
More information about this event can be found on the workshop website  and here  .
The course is aimed at graduate students and other researchers. It is assumed that participants already write code for their research, but no expertise is required. Basic knowledge of The Unix Shell is expected. Some experience with basics in Python or R programming is recommended.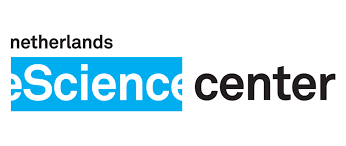 Event
When: 14 June 2021
Time: 09.00 – 13.00
Where: online
Registration: 
Contact the author or a subject specialist
Use this webform for all your questions and remarks. The author of this post or a subject specialist will handle your message and respond or contact you within 1 business day.
Research Support Updates
Keep up-to-date with Research Support services and topics. Join our support mailing lists and receive updates of published news & events.
Research Support related news & events