Literature support services for researchers
Literature support for researchers
Literature search support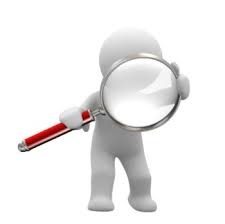 Personal Consult
Dedicated information specialists are pleased to help you achieving correct formulation of queries, search terms and giving suggestions on this basis for relevant information which can be searched.
We can also give you tips to efficiently and effectively search these resources, and attention will be given to selected references skills to efficiently store the bibliographic records. The focus is on supporting structure and output of the literature.
In case the online guide suggestions fall short, use the webform below to make an appointment with one of our information specialists for a one-hour session on how to get started.
You can also contact your information specialist via AYL for additional information:
FASoS: Lidwien Hollanders
FSE: Marieke Schor
FL: Petra Bouts
FPN: Nicolette Siep
MUMC+ / AVM: Gregor Franssen
SBE: Leonne Portz
Literature search support for systematic review, scoping review or meta-analysis
The University Library improved and extended the literature research support for Systematic Reviews, especially for staff from MUMC+ and FPN. This new service has been agreed upon with the FHML Faculty Board and the FHML Research Schools.
Searching for all relevant articles in relation to your research subject is the start for writing a systematic review, scoping review or meta-analysis. Information specialists will help you in:
clarification of the research question
conversion of a PICO or other search question into search blocks with keywords and indexed terms
translation of the PubMed strategy for other databases i.e. Embase, CINAHL, PsycInfo, Web of Science, Cochrane, ERIC etc.
exporting references to referencemanager
selection process for relevant articles
The goal is to have an exhaustive literature list for your systematic review. For this literature search support service a fee will be required.
Please complete the request form below and an information specialist will invite you for an introductory personal consult.
Systematic review support request form
Information specialists for literature search support in systematic reviews:
FSE: Marieke Schor
MUMC+ / AVM: Gregor Franssen 
Testimonials from researchers who have used this service
After many fights with PubMed and other search engines, we got great help to solve our issues and to make our search more comprehensive.
Unfortunately, not all PubMed-fights could be resolved but I'm still more confident about the search that we ended up with!
Ilona and I received some good personal help when developing our search strategy for a systematic review.
It is recommendable to consult the library when starting a systematic review.
The librarian gave me some very practical tips, for example using EndNote and posed some critical questions that made my approach much more robust and easier to reproduce.
At the end of my scoping study, I presented it again to the librarian. I found his tips and assessment of my work, in a relatively short time, very valuable.
The library staff was very helpful and showed me the ins and outs of a good literature search in the relevant databases of my research field. It is great to get tips from an expert, who is enthusiastic to help you out.
The subject of my thesis has only been tentatively explored in the scholarly literature. As such, I've had some trouble finding useful academic sources.
The librarian came to the rescue by suggesting some useful ways of tracing relevant publications (snowballing) but also helped me brush up on my search strategy and offered tips on making it more efficient.
Contact & Support
For questions or requests, use the web form to contact a topic specialist.
Ask Your Librarian - Contact a library specialist