Computer facilities in the library
Use the library
Computer facilities are an essential part of a modern library. The University Library offers students of Maastricht University (UM) a whole range of such facilities. Find out more about the specific computer facilities and how to use them.
Available computer facilities
Computers
Almost half of the 2100 study spaces, spread across the two library locations, are equipped with a computer.
Storage space
UM offers students (250 MB) storage space on a personal I: drive.
Student Desktop Anywhere
Via 'Student Desktop Anywhere' you can gain access to the necessary software and the
I: drive, from anywhere in the world.
Using a computer for study purposes
Library computers

Students with a valid UM account can log into any computer at:
the Inner City and Randwyck  library
Randwyck Computer Facilities
LINK
Staff with a valid UM account can log into:
PCs situated in the educational rooms in both the Inner City and Randwyck library
PC's at the Randwyck Computer Facilities
Guests can use the public workstations.
Computers for watching CDs & DVDs are freely accessible.
You can start up the software directly.
Using a computer for quick reference
Public computer workstations are freely accessible.
They are equipped with an internet browser only, to use:
LibSearch, the library's search engine
the Online Library
Bring your own device - BYOD
You're welcome to use your own laptop in the library and at the Tapijn Learning Spaces and USC Learning Spaces.
For this purpose, many study spaces are equipped with electricity and network connection points.
How to use your own laptop
In addition to a valid UM account, you need a working wireless network adapter to log in (within the library buildings and the Learning Spaces).

WiFi
You can use the wireless network (WIFI) for your laptop, tablet and/or smartphone.
For more information, please check WiFi: Maastricht University Wireless Network.
Manuals Library computer facilities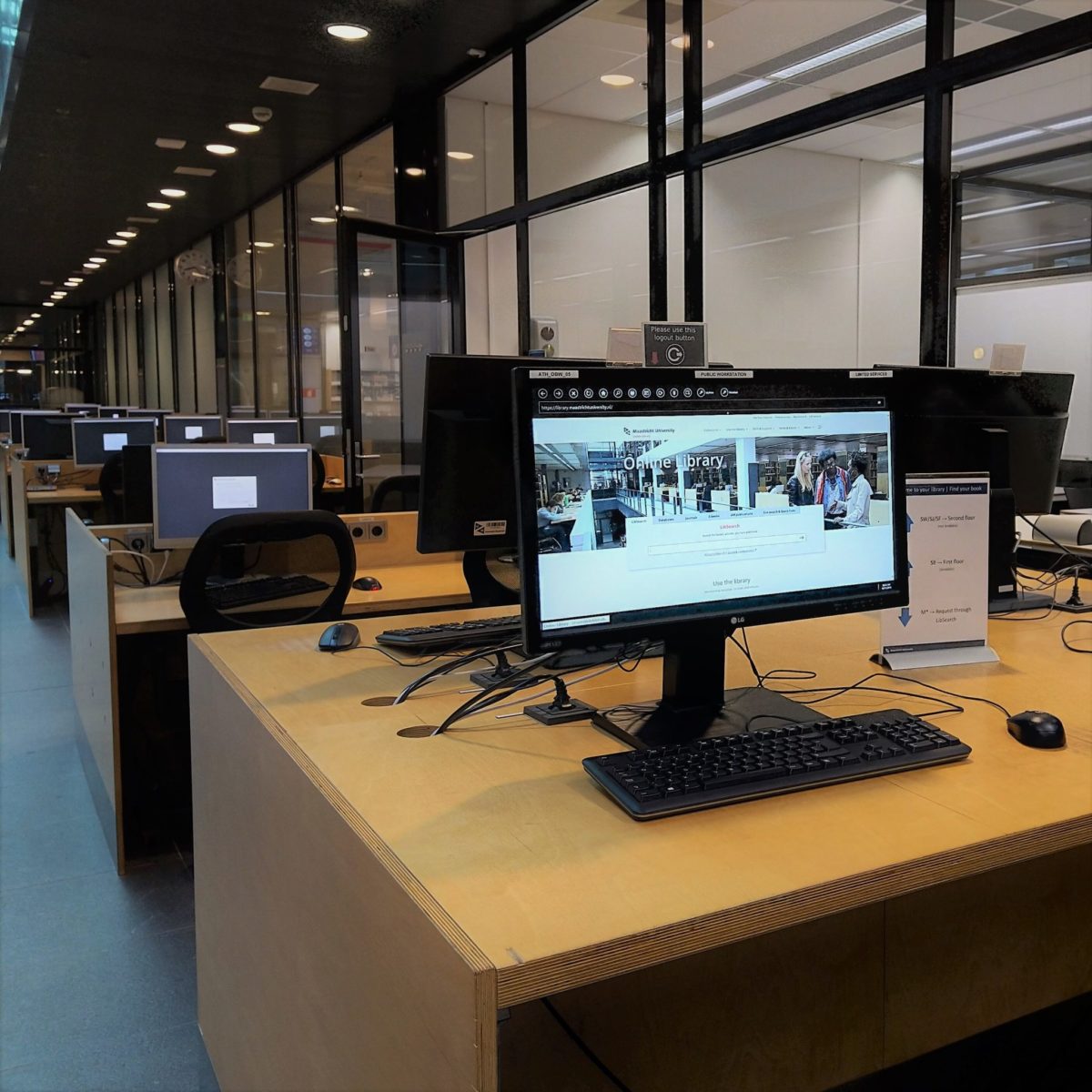 Contact & Support
For questions or information, use the web form to contact a library specialist.
Ask Your Librarian - Contact a library specialist