Randwyck Computer Facilities
Use the library
The Randwyck Computer Facilities include the computer rooms of the Faculty of Health, Medicine & Life Sciences and the Faculty of Psychology & Neuroscience. The centre is managed by the University Library.
Facilities
The Computer Facilities consist of:
5 large rooms, which can be used for instruction or tests. Every room has 45 study spaces
in addition there are 5 smaller rooms, also suitable for instruction or tests, each equipped with 12 study spaces
These are multimedia rooms, including a projector and an audio system. Every workplace is equipped with a PC and a chair.
Instructions versus free use
These rooms are used by lecturers for instruction purposes or tests. If a room has not been booked, the computers in it can be used by individual students. If these rooms are booked it will be indicated.
Location and opening hours
The Computer Facilities are located on the 1st floor of the UM building on the Universiteitssingel 50, adjacent to the bamboo garden
The Computer Facilities are open Monday to Thursday from 08.00 to 18.30; on Friday from 08.00 to 18.00.
Outside regular opening hours you can make use of the study facilities in the Randwyck Library
In general, the Computer Facilities are closed during the summer period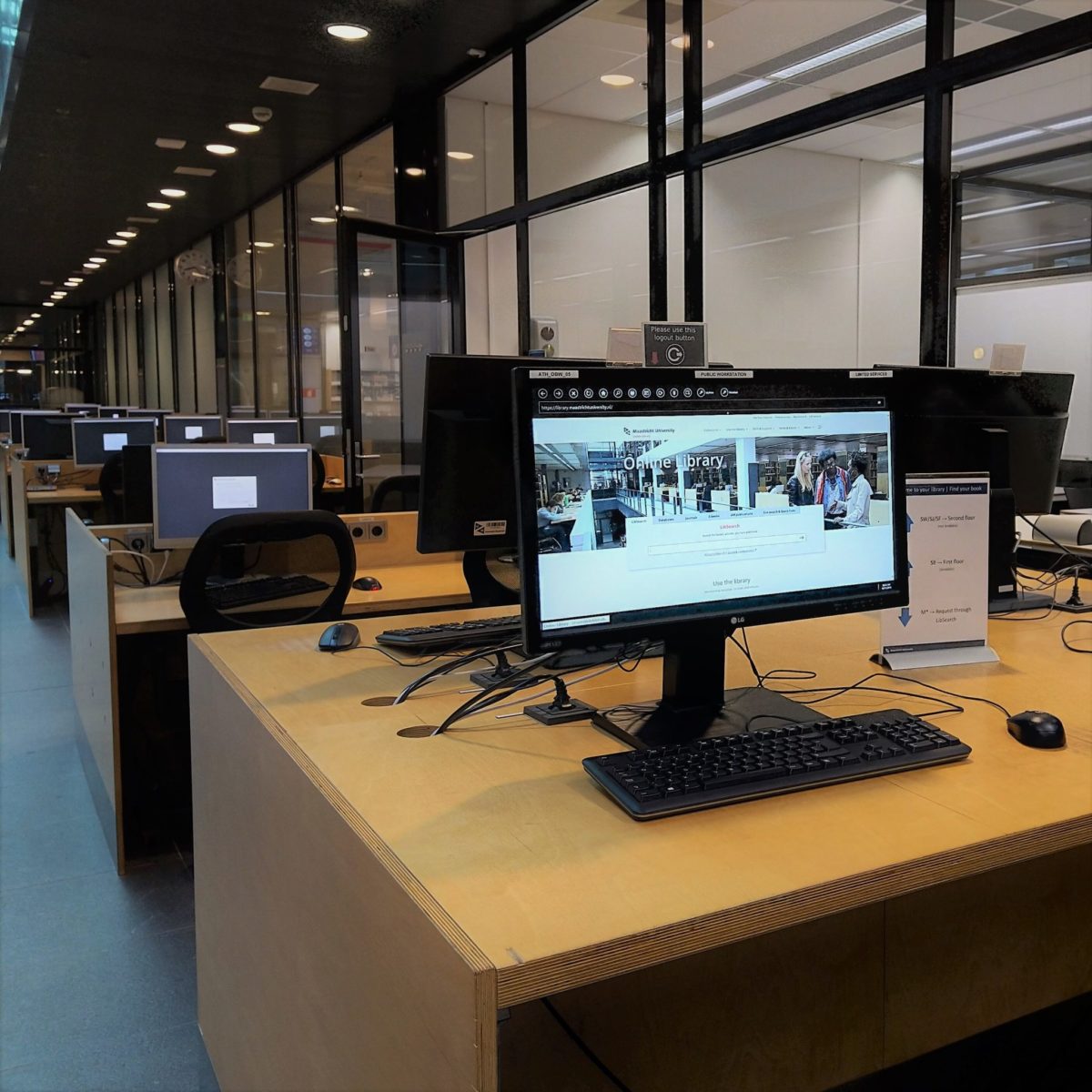 Contact & Support
For questions or information, use the web form to contact a library specialist.
Ask Your Librarian - Contact a library specialist