Similarity Check Service: prevent sloppy referencing or plagiarism
Similarity Check Service: prevent sloppy referencing or plagiarism
This week we launched a new service for researchers: the Similarity Check Service.
Whether you want to authenticate your own writing, that by your co-author, or by your PhD-student, the Similarity Check Service is the tool for you. The University Library's Similarity Check Service helps all researchers to prevent sloppy referencing or plagiarism.
The Similarity Check Service utilizes iThenticate provided by TurnItIn to compare your submitted work to millions of articles and other published works and billions of webpages.
For more information about this new service or to submit and check your article, follow this link to our service page. You can simply log in using your personal UM credentials.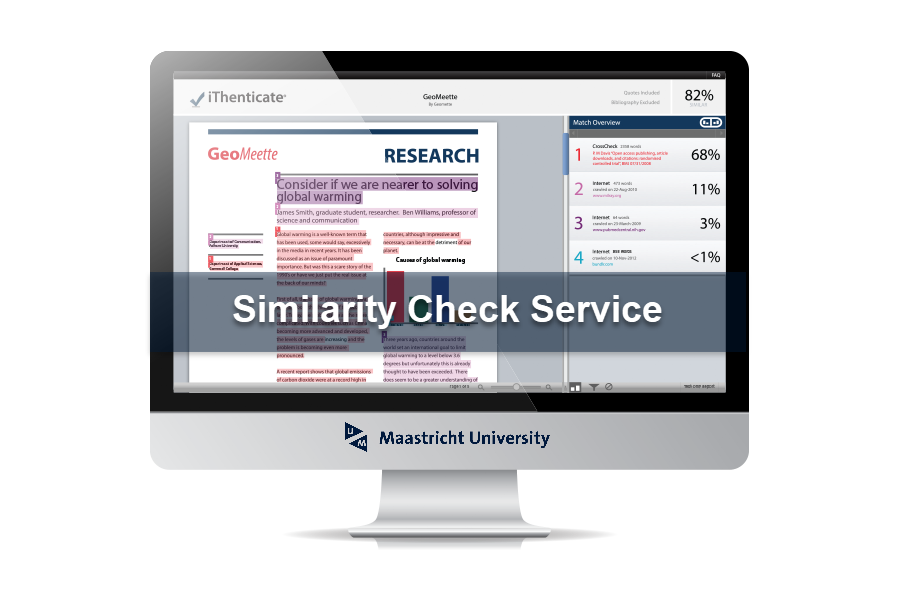 Contact & Support
For questions or information, use this web form to contact a specialist.
Ask Your Librarian - Contact a library specialist