Stefan Jongen: new specialist scientific information for FPN
Stefan Jongen: new specialist scientific information for FPN
Since 21 August Stefan Jongen swells the ranks as the new UM Library specialist for scientific information for the Faculty of Psychology and Neurosciences. Stefan's goal in his new position is to make a major contribution to visualise library services to FPN researchers and teachers, in order to facilitate them in performing high-level research and teaching.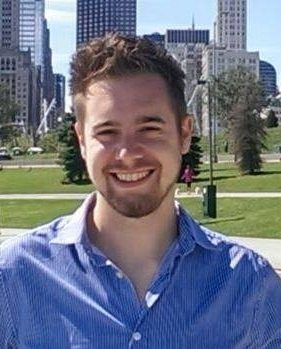 Stefan Jongen is the successor of Wies Limpens who recently left UM to enjoy her retirement.
Stefan, now it's up to you.
Hi all,

I would like to introduce myself as the new specialist scientific information of the FPN. After 4 years of doing a PhD in psychopharmacology, and 2 years of combining research with teaching, I decided to start working in a supporting role at the University Library.

Because of my experience in teaching and research, I have a good overview of what is expected from a student or researcher to be academically successful.  I would like to use this knowledge to further improve the practicals (e.g. Systematic Literature Search and EndNote) embedded in the psychology curriculum. In addition, I would like to offer tailor-made help for any kind of information literacy skills related questions. So please do not hesitate when you have any questions!Best,

Stefan Jongen