Nominate yourself or a colleague!
Will you be the winner of the Dutch Data Prize 2020?
Have you made research data accessible for re-use? Or do you know someone who has?
November 18, the Dutch Data Prize will be awarded to a researcher or research group who makes extra contributions to science by making research data available for (additional) research.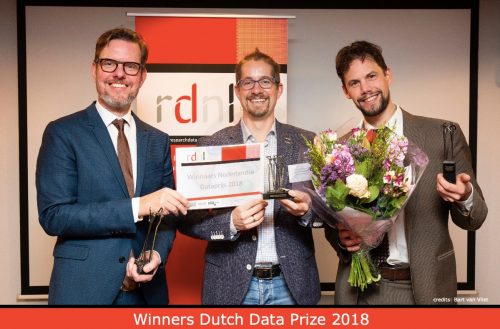 Winners receive a sculpture and € 5,000 to make the dataset (even more) accessible.
Want to win?
In order to win this prize, please nominate yourself or someone else via researchdata.nl.
Deadline 1 June 2020!
More information
About this post 
Contact the author or a subject specialist
Use this webform for all your questions and remarks. The author of this post or a subject specialist will handle your message and respond or contact you within 1 business day.