Information skills & Support
Academic information skills
Academic information skills
A selection of tutorials by the UM Library to improve your academic information skills
Manuals, guides & instructions
Manuals, guides & instructions
Practical information on how to find information and how to search for specific data or topics. 
Instructional videos
Short practical videos on how to search, how to borrow, reserve and renew your loans, the UM card, remote access and more.
Finding information
How to find articles, books, databases and more in the library. A quick overview to get you started.
Information for new students
The library is not only a study environment but also a meeting place. Students have access to the library buildings as well as to the Online Library, where all our electronic journals, books and databases are stored. A quick guide.
Database manuals
Follow the link and make a selection in the databases overview. You'll find the guides and manuals behind the 'Help & info' button of each database.
Endnote software & support
EndNote helps you collect and keep track of your references, and easily insert them into your research documents as in-text citations, footnotes or a bibliography in any of a large number of citation styles. 
Thesis SupportAll
The Thesis SupportAll provides basic information for bachelor and master students on how to get started with your thesis
Data search support
In a joint effort with faculty experts and data suppliers, we provide information on how to search for data and how to find your way through several numerical databases (such as CBS, OECD, IMF, Datastream, Wharton).
Copyright issues
Visit our Copyright Information Point for support and information about copyright issues such as linking, plagiarism and quoting.
Workshops and courses
Workshops & courses
Our workshops and courses are available for students (from bachelor to PhD), staff members and alumni from Maastricht University and the academic hospital (AZM). A selection of language courses is also available to the public.
Library workshops & courses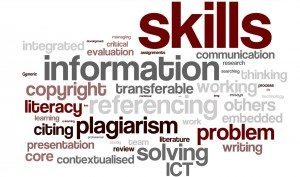 Follow the link for all upcoming workshops and courses by the library.
Language Centre courses
 
Follow the link for all Language Centre courses.
Guidance & help
Guidance & help
Have a question regarding our services or need individual support? Our specialists are here to help.
Ask your librarian
Our helpdesk for all your questions. Just fill in your question and we'll respond within one working day.
Peer Point
Free research assistance for students by students trained at responding critically and constructively to the work of their peers. 
Writing studio
Information specialists from the University Library and teachers from the Language Centre support you in your thinking, searching and writing process.
Support for Researchers
Support for Researchers
Visit the Library+ Researcher portal and learn about Library services, view online manuals, get the latest updates, and more.
Starting your research
Support when writing a new research proposal and/or searching for scholarly information or research data.
Collecting & Analysing
Searching for scientific information or research data; collaborating with colleagues and sharing/storing information in a secure way. 
Writing & Publishing
Support to improve your research impact and visibility.