Open Educational Resources (OER) are gaining momentum in Dutch higher education. These resources are licensed, range from semi-open to entirely open, and foster collaboration and innovation among educators.
During Open Access Week 2023, we want to raise awareness about community control in knowledge sharing and present two recent examples of best practices. Let us know if you want to publish your educational materials openly and for free!
RECOGNISE – Antonia Waltermann (LAW)
To extend the reach and dissemination of Assistant Professor Antonia Waltermann's lectures, texts and quizzes, she collaborated with us to explore various possibilities and opportunities for sharing these materials on an OER repository.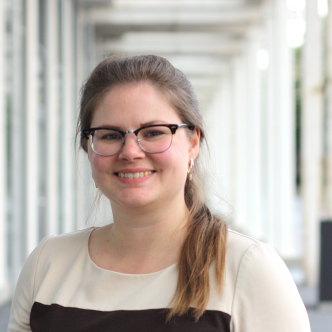 Antonia emphasises the importance of openly sharing educational materials as it aligns with her dedication to accessible knowledge and the belief in the transformative power of open education:
"We're rightly thinking a lot about open access in research – but education should not be left behind when it comes to open access."
RECOGNISE [website] is dedicated to creating an interdisciplinary training curriculum in legal reasoning and cognitive science, addressing a gap in legal higher education. It is a strategic partnership among six European universities, sponsored by the ERASMUS+ Programme. The project offers a Training Curriculum on Legal Reasoning and Cognitive Science, an E-learning Course featuring 14 online lectures, and an online Gold Open Access book titled 'Legal Reasoning and Cognitive Science: Topics and Perspectives.' These Open Educational Resources benefit a wide range of learners, including legal researchers, law students, legal practitioners, and more, by providing introductory and advanced educational materials on subjects like heuristics and biases in adjudication, the cognitive structure of legal concepts, and defeasible reasoning in law.
Head to edusources to access Antonia's resources titled Acts and Responsibility of AI and The dual challenge from AI and cognitive science.
Senses-based learning – Elene Kadagidze & Emilie Sitzia (FASoS)
Meet Elene Kadagidze, one of the researchers driving the "Senses-based Learning" project. She connected with the University Library to fulfil their Comenius project promise of disseminating open-access materials in educational repositories.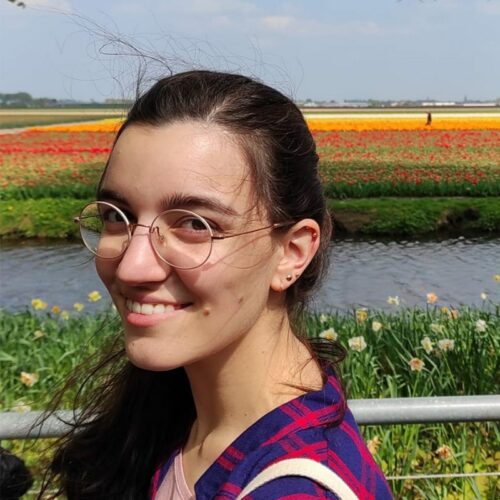 Her mission is simple:
"Our project's main purpose is to make the theory and practice of Senses-based Learning openly accessible to any teacher or professor interested in implementing this pedagogy into their classes. Open access educational repositories will help spread our research to a wider audience so that everyone can benefit from the knowledge we're gathering."
The "Senses-based Learning" initiative underscores the value of sensory skills in education, providing tailored resources to elevate the learning experience.
Emilie Sitzia, an associate professor at Maastricht University, supports this initiative. She reminds us that in today's digital age, where screens dominate our experiences, we risk losing the depth and immersive quality of learning.
The core research team of the Sensory-based Learning Comenius project are all passionate about teaching, the senses and learning.
We highly recommend checking out the project's open educational resources on edusources, and if you want to meet more sensory-based learning like-minded people, please check their sensory network page.
Your opportunity to share your materials openly
Maastricht University Library stands with lecturers/researchers like Antonia, Elene and Emilie.
We hold a license for edusources, the national platform for OER created by SURF. The platform is dedicated to (digital) open educational resources. You can share and discover resources here, allowing your teaching expertise to shine. It makes your teaching more accessible to colleagues, students, and interested parties while enabling cross-institution collaboration to create a treasure trove of learning materials.
You can share your resources openly or only within the institution or professional community. Suppose you want to start sharing your material via the edusources platform. In that case, you can begin immediately (you must log in on the backend of edusources or the Sharekit via SURFconext) or contact us for an intake.
Note: you can upload material, but the library does publishing. Want to learn more or get started right away? Don't hesitate to get in touch with us.
More information
If you wish to discuss your options or have questions, contact our specialists via Ask Your Librarian. Or leave a comment at the bottom of this message.