From Monday 7 till Friday 11 March, the 2022 edition of the international Open Education Week will take place! We welcome you to read the special edition of this Library+ Education Update in which we focus on open educational resources (OER). We start by busting some myths and explain what OER are and how you can use them for your educational practices, illustrated by UM teaching staff actively opening up their education. We take you along in how to find and use OER or even start sharing yourselves. And – last but not least – we invite you to participate in the Edusources project.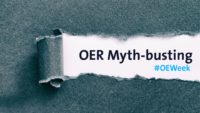 Do you think OER are hard to find or not applicable for your education? Then it is about time to debunk some myths about these free and open resources.
Read more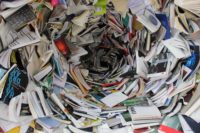 Interested in using your own (OA) publications for educational purposes or what to pay attention to if you create your own educational?
Read more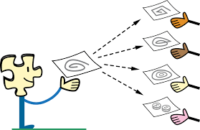 No budget for more resources? Or curious about how to find and (re)use open educational material next to licensed resources?
Read more


Sharing your learning materials is easier than you think. Want to try? Join us in the edusources project.
Read more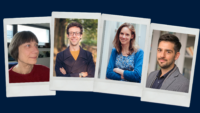 OER offers the opportunity to make education more accessible and collaborative. Find out about how UM colleagues embed open education in their daily practice.
Read more
Activities during Open Education Week 2022
Open Education Week (OE Week) is an opportunity for actively sharing and learning about the latest achievements in Open Education worldwide.
Check out the Open education website for a schedule with all activities taking place, a collection of resources dedicated to the topic of open education and promotional materials. You could attend for example a webinar about innovative OER work in Ireland on Tuesday 8 March, at 11 am (12 CET), called Open Histology. If that's too short notice, consider the session on Tuesday 15 March, also 11 am (12 CET), on podcasting as open education with an NUI Galway podcaster.
If you would rather stay close to home (and attend sessions related to Dutch initiatives), take a look at the webinar organised by several SURF SIG Open Education [Dutch] on Friday 11 March: Webinar Open pedagogy
Next to these activities, the European Network of Open Education Librarions recently published 16 interviews with OE ambassadors (amongst which is Maastricht University associate professor Costas Papadopoulos).
Author: Project team Open Educational Resources (OER)


This article is licensed under a Creative Commons Attribution 4.0 International (CC BY 4.0) License.