Dataverse
Register, store and share your research data
1.
DataverseUM
DataverseUM
Search for Maastricht University dataverses
DataverseUM is part of DataverseNL, especially for UM researchers.
It is a reliable and safe environment for describing, managing, storing, and sharing different research data. You can also search for research data stored at DataverseUM; depending upon the access rights, you can get access to the data immediately or upon request.
DataverseUM offers:
Storage of your research data for at least up to ten years after the last publication related to your research project;
Convenient short-term storage during data analysing, as proper backup facilities and access management, are present;
The suitable registration tool for your (dynamic and) static research data;
The opportunity for data exchange between entitled researchers;
The possibility to create a separate database of research data studies of your own research group, as a dataverse, is a container for research data studies.
To use DataverseUM for storage or registration of research data, you only have to register with your UM account and send a request for a dataverse to rdm-services@maastrichtuniversity.nl or contact you faculty data steward: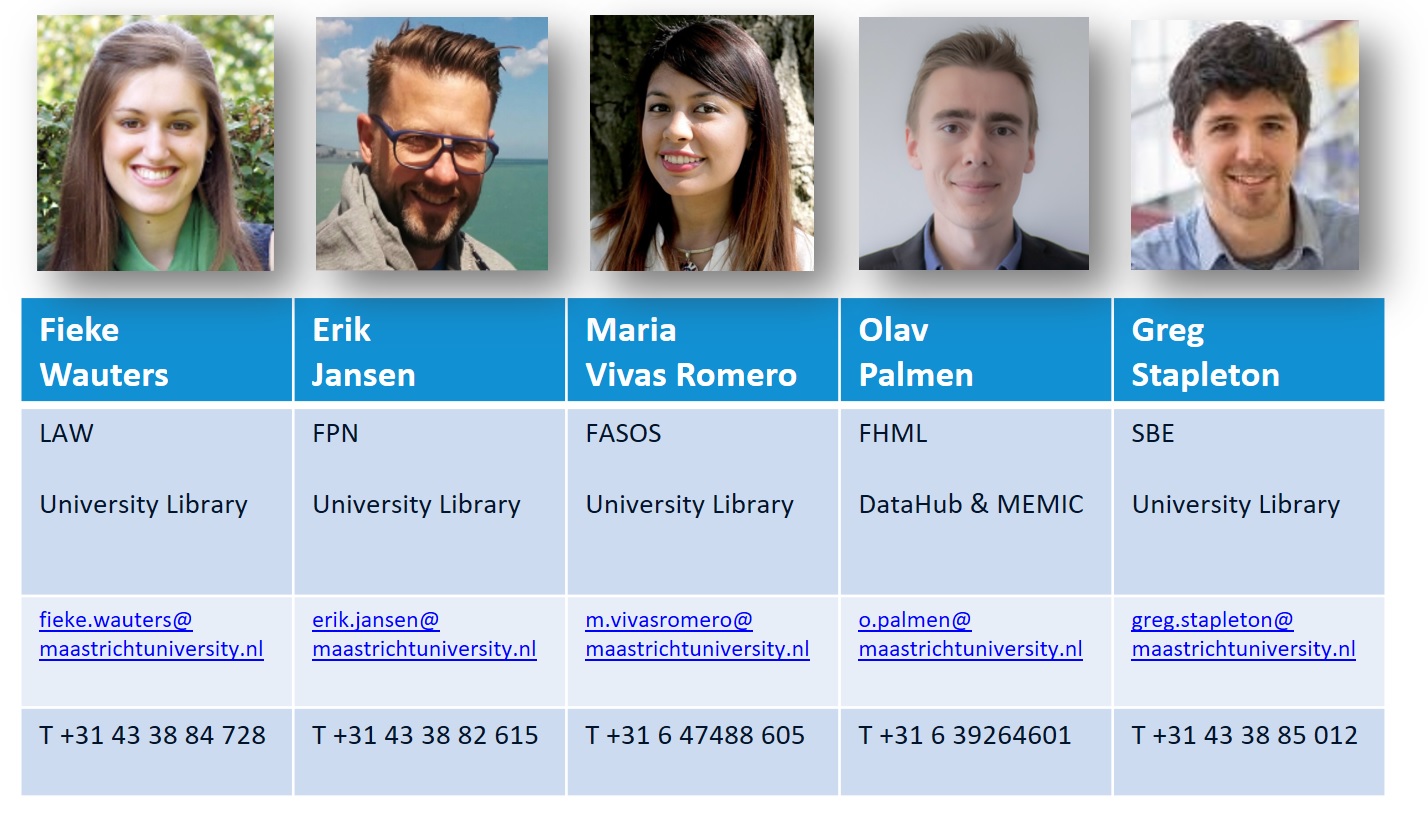 2.
DataverseNL
DataverseNL
Search for all DataverseNL dataverses
DataverseNL is a shared service provided by participating institutions and DANS.
It enables online storage, sharing and registration of research data, during the research period and up to the prescribed term of ten years after its completion. DataverseNL standardizes the citation of datasets to make it easier for researchers to publish their data and get credit as well as recognition for their work.
Feel free to search for datasets through the publicly available dataverses of all Dutch member institutions.
More info:
DataverseNL is jointly offered by participating institutions and DANS.
DataverseNL uses software developed by Harvard University. The platform is used worldwide. In the Netherlands, DataverseNL has developed into a shared service of 11 institutions (January 2017). The data management is in the hands of the institutions; DANS has been managing the network since 2014.
See also: https://dans.knaw.nl/en/about/services/archiving-and-reusing-data/DataverseNL/about 
3.
Research Data Management Support
Learn about research data management in more detail – in the context of the life cycle of research data -, and which support the university library offers you.
Contact & Support
For questions or information, use the web form right to contact a subject specialist.
Contact a Dataverse specialist via Ask Your Librarian