Prepare for your exam
Digital exams
Note that during the coronavirus (COVID-19) crisis, Maastricht University will be offering most exams online. 
Please read the FAQ for online exams during COVID-19 for guidance on online exams in TestVision.
Before the day of your exam there are a few things you should check to make sure that your exam runs smoothly.
Check your username and password
To take your exam you must log in with your Maastricht University (UM) account, just like you do for the Student Portal. The username is your student number including the "i".
Before you come to the exam, please make sure that you know your password and that your account is active, i.e. you can log on to the Student Portal or the demo exams in TestVision. Check your account status and reset your password .
If there is a problem with your UM account, please contact the ICTS Service Desk for help.
There will be no extra time awarded if your exam is delayed for a password reset.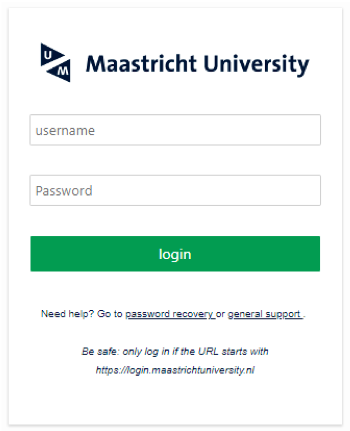 Register for the exam
You need a valid exam registration in order to be included in the candidate list in TestVision. Exams that you are registered for will be listed under Current Courses in the Student Portal. Contact your faculty for the policy on registering for exams, and for help with a late registration.
There will be no extra time awarded for delays caused by fixing your exam registration.
Get to know TestVision
The navigation and menu options are the same for all exams. See our page about TestVision for a detailed description of the buttons and options you can use. You can log on to TestVision   for a demo exam for all Maastricht University (UM) students. Depending on your faculty or course, there may be additional demo or practice exams available in Testvision.