Interdisciplinary RDM experts Networking Workshops
RDM Experts Community meeting – 13 April 2021
​Join us for the next Research Data Management (RDM) Experts Community meeting. The RDM Experts Community meeting of April will take place on Tuesday, 13 April 2021 from 15:30 to 17:00.
In the first part of the meeting, Annemie Mordant (head of department MEMIC) will give a presentation about the RDM related services of MEMIC. In the second part of the meeting, two of the RDM experts (Dennie Hebels and Karianna Teunissen) will talk about their daily work as an RDM supporter (main tasks, new initiatives, developments, challenges, etc.).
Please forward this invitation to colleagues at Maastricht University and MUMC+ who are active in the field of RDM and who might be interested in the topics of this meeting.
Those interested to participate in the meeting on 13 April can register below. The official program and a link with the details of the meeting will follow a few days before the event. We hope to see you next week.
Registration closed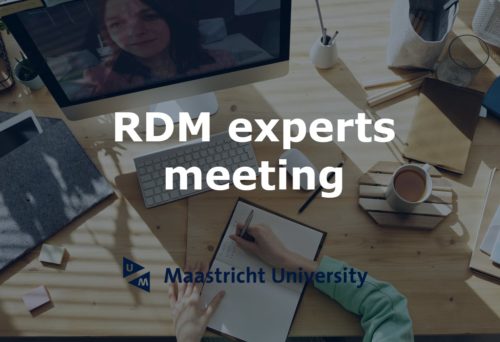 Contact the author or a subject specialist
Use this webform for all your questions and remarks. The author of this post or a subject specialist will handle your message and respond or contact you within 1 business day.
Research Support Updates
Keep up-to-date with Research Support services and topics. Join our support mailing lists and receive updates of published news & events.
Research Support related news & events