Log in to your profile
To access Pure, go to https://cris.maastrichtuniversity.nl/admin and log in with your Maastricht University account.
Can't log in?
There are multiple reasons why log on is not possible:
Your browser saved your UM account or password with a typing error or incorrect capitalisation. Clear all saved passwords via the settings of the browser.
Your UM affiliation ended more than 90 days ago. Please contact your faculty Pure editor via the contact form
Your data is not yet imported from the UM Human Resources system. Please contact the Library Pure team via the contact form
Notifications and email settings
Notifications in Pure
When changes to your publications or activities were made, you can see a notification on the right side in Pure.
Email settings
Click on your username at the top right side corner and select your preferred email frequency.

Click Save after have made any changes to settings.
Default publishing name settings
If you publish with a name variant that is not in your Pure profile, you can add your default publishing name:
Click Add name variant
Select type Default publishing name
Add Name as you want it displayed. First name can also be initials.
Click Create, and Save your profile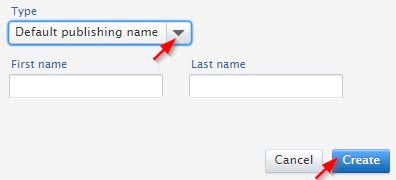 Synchronize your ORCID ID