The Inner City Library has 426 bookable study places. The Randwyck Library offers 17 bookable study cells (max. 1 person) and 7 group rooms (max. 5 persons).  A reservation is needed if you want to study at these places.
The rest is free to use without a reservation.
At Paul-Henri Spaak, UM Sports and Tapijn you can study without a reservation. Tapijn Loods V learning spaces are still closed.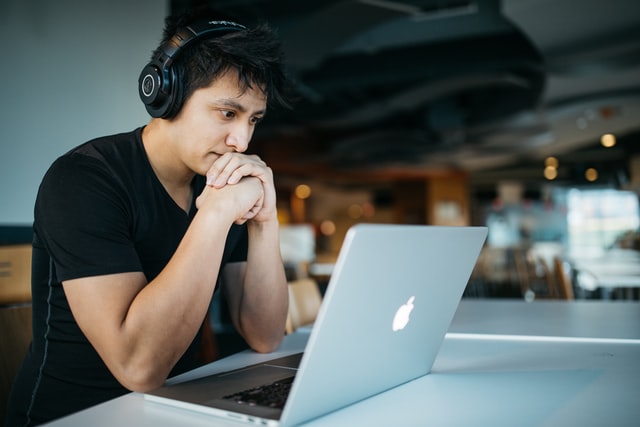 Before your visit 
You can book a maximum of 40 hours per week (Sun-Sat).
There is a maximum of 5 hours per booking.
You can make a booking online up to 4 days in advance.
Can't make it? Cancel your booking on time. The number of hours will be refunded to your weekly hour credit. In case you do not show up for your reserved visit more than two times, the library will reserve the right to temporarily revoke your reservation privileges.
During your visit 
Bring your UMcard to access the library.
Check in by scanning the QR code on the desk and enter the confirmation code from your confirmation email.
Check in within 30 minutes, otherwise your reservation expires.
If you decide to leave early, don't forget to check out. Unused time will be refunded.
Respect the national COVID-19 guidelines.
You are not allowed to bring food to the library
In case of questions, go to the library staff.
To cancel your booking
Use the cancellation link in your confirmation email to cancel your booking.
If you no longer have the confirmation email, contact AskYourLibrarian for help to cancel your reservation.
Corona guidelines
Disinfect your hands upon entering the buildings.
Wash your hands often with soap and water, for at least 20 seconds. Dry your hands thoroughly with a paper towel.
Cough and sneeze into the inside of your elbow.
Use a paper tissue to blow your nose and then throw it away.
Do not shake hands.
Avoid crowds.
After use, disinfect materials/equipment that you share with others.
I am late for my reservation. What do I do?
If you do not check in within 30 minutes from the start of your booking, the reservation will be cancelled automatically. You can try to make a new reservation via https://umlib.nl/reserve
You can cancel your reservation yourself until the beginning of your booking. Use the link in the confirmation email.
I am trying to make two reservations that, added together, last longer than 5 hours and I get an error. How can I fix this?
If you are making two bookings back-to-back during the same session, the system will add both bookings together and tell you that you exceed the booking limits. To solve this, first make a 5- hour booking and confirm. Then close the system, come back and book the remaining hours. You will receive two separate confirmation emails.
I have a reservation but someone else is sitting in my spot. What now?
Ask the person who is sitting in your spot, to leave. You can always ask library staff (or call ACOhelp 043-388 3826 for the spots in building Ts53, SBE) for assistance. You cannot take just any other free seat, because that seat may be booked by someone else later during the day, too.
I have accidentally checked out for my booking. Can I stay at my seat?
Once you have checked out, the spot will become available for booking again, either by yourself or by someone else. So if you want to stay, make sure to book your seat again as soon as possible.
Can I see an overview of all my bookings, and check how many bookable hours I have left for the week?
Unfortunately, there is no overview page available to keep track of your reservations. You can use the ics file in your confirmation email to import your booking in your personal Outlook/Gmail calendar to create an overview yourself. Please keep in mind that the week starts on Sunday in the (American) booking system.
Can I use a library computer?
In general, we ask visitors to bring their own device. However, in the Inner City and Randwyck Library, there are a few study places with computers available. Set the filter to Category: Study place (PC) to search for available spots. The library provides cleaning equipment to wipe your keyboard/mouse clean.
How do I cancel my reservation?
In the confirmation email, you will find a link that lets you cancel your booking. If your booking has already started, you cannot cancel your booking anymore.
I have made a reservation but I do not have my UM card. Can I still enter?
To access the library or other UM buildings, you always need to use your UM card. Please contact the Student Services Centre to get a (new) card.
My reservation was confirmed by the booking system but I did not receive the confirmation email. What do I do?
If you did not receive a confirmation email, there may be something wrong with your booking. Also, please check your spam folder. You need the code from the confirmation email to complete your check in, so please do not block the sender of the email. In case you cannot find the email, please ask library staff for assistance. 4 hours before the start of your reservation, a reminder will be sent by email.
I got an error saying that 'Concurrent bookings are not allowed across all categories and locations'. What does that mean?
Probably, you were in the process of making another booking and then did not confirm. Please close all windows, wait for 10 minutes, and try again. This should fix the problem.
Another explanation is that you already made a booking for the same time slot during a previous session.
Contact & Support
For questions or information, use the web form to contact a library specialist.
Ask Your Librarian - Contact a library specialist