Visiting the library
The Inner City Library, the Randwyck Library, the Tapijn11 Learning Spaces, the Paul Henri Spaak Learning Spaces and the University Sports Centre Learning Spaces are easily accessible for people with disabilities. You can reach almost all parts of the buildings using a lift. All buildings have an accessible toilet.
Special study places
The Inner City Library offers a study place with an electronically adjustable tabletop on the ground floor, just ask at the information desk. In the Randwyck Library, our staff will assist you in finding a suitable study place.
Parking spaces for disabled visitors
There are parking spaces at the Randwyck Library (Universiteitssingel 50), at the Paul Henri Spaak Learning Spaces (Paul-Henri Spaaklaan 1) and at the University Sports Centre Learning Spaces (P.Debijeplein 15). In the Inner City there are various parking places for disabled visitors:
in front of the entrance to the library on the Nieuwenhofstraat
on the corner Nieuwenhofstraat/Zwingelput
at the Tapijn Learning Spaces (Tapijn Kazerne 11)
Please check our opening hours before your visit.
Content Related services
The content the library offers is not always available in an accessible format (e.g. audio or large font books), but we strive to offer resources in e-format as much as possible. This makes it possible to zoom/enlarge the documents, have them read aloud (standard option in PDFs) or (sometimes) convert to braille.
If a specific resource is not digitally available, contact us to see whether we can convert it (taking copyright issues into account) or find an alternative title for you.
If searching in the databases is difficult, we can connect you to a buddy (often in cooperation with the faculty you work/study).
Other options to consider (in consultation with the faculty):
Contact your course coordinator (and if you know who will be) your tutor(s), before the course period starts.
Request for early announcement of the required readings/resources (via disability office).
Use your own laptop or tools (and if you do so, let us know if you run into problems using them in the library).
Project on digital accessibility
Maastricht University is fully committed to being inclusive. Making education easily available to anyone is a crucial part of that. In keeping up with the wider efforts of the Dutch government to increase accessibility, UM signed an official accessibility statement and installed the taskforce 'Obstacle-free studying and working at UM' to work towards enhancements for students and staff.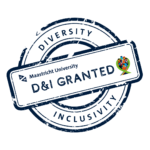 In the context of digital accessibility, the University Library, Disability Support and M-BIC language lab joined forces and received the D&I grant for the project 'When every word matters; studying without barriers'.
Since a large part of studying is focused on reading content – whether these concern readings (for instance e-books, articles) or teacher created material (think of videos, presentations or course books) – we will focus on testing and selecting systems and tools that can help students to read texts if this appears difficult.
We will also update guidelines we currently offer to teaching staff when creating and offering content to students and add information about accessibility tools.
Accessibility as a joint effort – make your voice heard!
We view accessibility as an ongoing and collaborative process. Without your input, we can only guess what works for you. So:
if you have been using the TextAid Readspeaker tool or other accessibility tools or would want to make use of these, we kindly ask you to fill in the questionnaire about your experiences and needs;
feel invited to share your feedback; whether it is about problems you are encountering or suggestions for improvement;
or join the UnliMited network that has been launched for and by students and employees with visible and/or invisible disabilities or chronical conditions.
We like to start the conversation with you to 'clear the path' for everyone at our university!
Tips for creating accessible course material
When creating material (coursebooks, powerpoint-presentations, videos, PDFs, etc) try to enhance the accessibility of documents – not only for vision impaired students, but also for students tired of screen reading or watching videos in crowded situations.
Format of documents
Preference for Word above PDF to make use of text-to-speech and braille possible
If PDF is necessary, take this into account:

Be sure the source document (often created in Word) has taken above guidelines into account
The document title is viewable
Good contrast between text and back ground
All information is available for colour blind readers
The document contains bookmarks making it possible to navigate
Correct metadata
About font types and size
Use familiar sans serif fonts such as Arial, Calibri or Verdana
Use a font size 11pt or larger.
Avoid using all capital letters and excessive italics or underlines
About structuring your text
Include ample white space between sentences and paragraphs
Use paragraphs and headings
Make use of bulleted lists
Tips for creating accessible powerpoint presentations
Most lecturers will use a PowerPoint presentation when introducing a topic or starting a conversation about past and upcoming activities. Guidelines to make your Powerpoint as accessible as possible:
Use a sans-serif font type (the standard in the UM presentation template is Calibri)
For visually impaired students it is important that PowerPoints have a high contrast between the background color and the text.
Start the presentation with an overview of the content
Do not share too much information on one slide. Use the 7 x 7 rule for slides:

a maximum of 7 lines per slide
and a maximum of 7 words per line
less is better!

Explain important concepts both written and spoken
Summarize the most important information on the last slide(s), is applicable add take home messages
Especially in the case you provide your presentation online: use the split / share screen functionality, so that both the teacher and the presentation can be seen
Add narrations or voice over to your presentation. Information about this can be found on pages in the context of editing a video (e.g. adding a voice-over to your video or presentation).
When adding visuals in your text
Only use images or other visual material if it contributes to the knowledge you want to convey.
Add alt text to images, such as pictures, smart graphics, shapes, charts, icons, videos, and 3D models, so that screen readers can read the text to describe the image to users who cannot see the image.
A so-called "thick description" helps to better understand the explanation: adding for instance feelings to actions in a certain context.
Accessibility tools
Although the project will hopefully lead to a better offer, there are already several tools available. Think about tools that transfer text to speech (e.g screen-readers), speech to text (like captioning Zoom-sessions you host for your tutorial group meetings) or accessibility checkers you can use to check documents or web content before sharing.
Maastricht University Disability Support
Need more support because of a physical, psychological and/or sensory disability, a chronic disease or another condition such as dyslexia, ADHD, autism or Crohn's disease? Then you can apply for (financial) support to make studying with your disability easier. You will find more information on the Maastricht University Disability Support Website.