We have several spaces and facilities available for multimedia purposes. Whether you want to film a video, record a podcast, or get creative in our Makerspace: we help UM students and staff make this possible with professional equipment. Navigate the pages below to get more information about our multimedia facilities.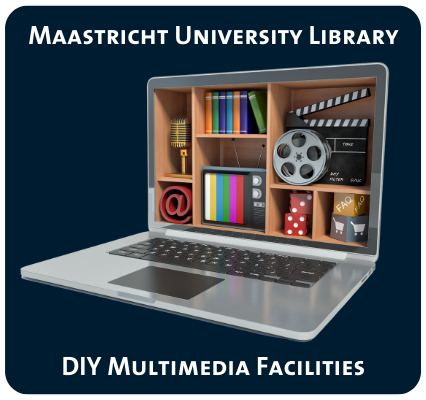 Multimedia in education
You are a teacher and you want to use video or podcast in your education, but need some advice about when and how? Or you need more information on how to make use of video conferencing tools for lectures or meetings? Take a look at the Tools for education page to find information about using Mediasite and Zoom, or visit the EDLAB page for information and support on using multimedia in education.