Workshop for project proposals in the OCW/SURF tender on Open and Online education
Open and online education offers opportunities for innovation and quality enhancement of education. To be well prepared to submit a proposal in the incentive scheme on open and online education funded by the Dutch Minister of Education, Culture and Science, you can register for a workshop.
Just before summer we shared the call for proposals and at the start of the academic year the UM roadmap for writing and submitting a proposal.

Register for the workshop for project proposals
On 11 November (11.00 – 13.00) the UM EduGrant community offers a workshop for those who want to apply for a grant and are interested in receiving feedback and advice on their proposal.
Please register via this link before 1 November.
In order to prepare the feedback, you are requested to send in a draft proposal (making use of the SURF template) a week beforehand (4 November).
Based on the amount of applicants and given any COVID restrictions, we will decide whether we organise a session on location or online. You will receive a timely reminder about the deadline for sending in your proposal and the location (Maastricht).

Note:
1 December is the UM deadline for sending your (near to final) proposal to Marco Berndes (on behalf of the faculty funding advisors). This to ensure enough time for reviewing, adapting and finishing the final proposal and acquiring signatures from faculty and Executive board.
Final proposals can be submitted until 15 December, 23.59 via this dedicated link.
Author: Library Education Support | Open & Online


This article is licensed under a Creative Commons Attribution 4.0 International (CC BY 4.0) License.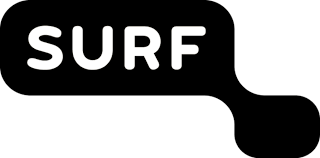 Related
The incentive scheme gives room for projects in two pillars:
Online education with the specific year theme of blended learning, in which funding is granted for the redesign of existing education or the development of new online forms of education.
Open learning materials, in which teaching staff is encouraged to jointly create and reuse high-quality collections of open learning materials across institutional boundaries.