The roof
The scaffolding is in place and the first of the glass roof tiles have been removed. In the picture below, you can see the opening in the roof.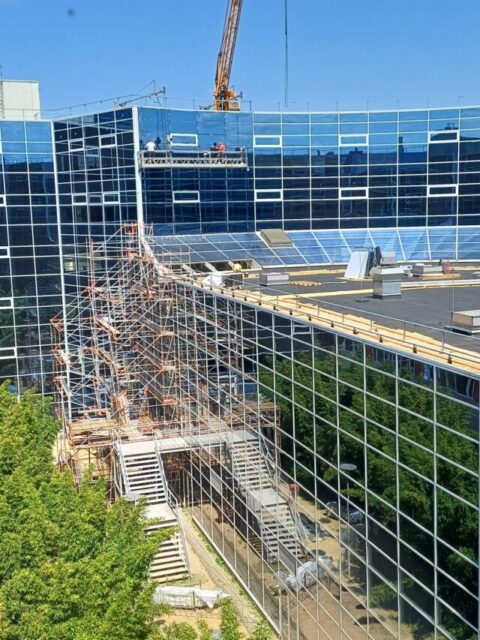 Books
At the same time, the books are moved from the library into storage. The books are placed in the blue book boxes and, as you can see in the pictures, our anatomical models are securely wrapped and put into storage as well. There will be a whole new place for them in the renovated library.
If you still need to borrow a book from the Randwyck collection, please contact us via our Ask your librarian service. We will have the book ready for you to pick up within two days.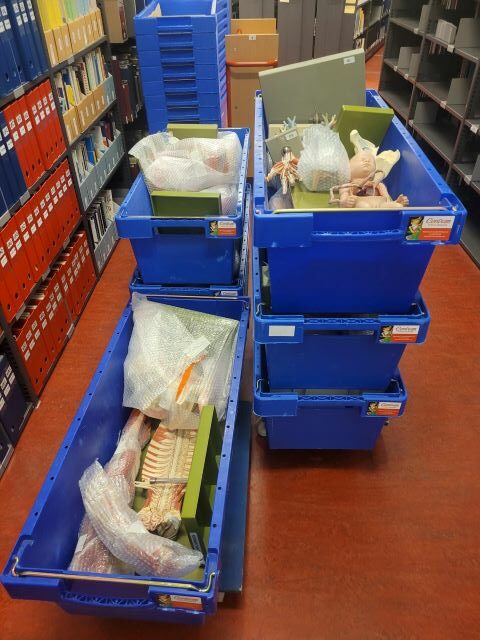 Endepolsdomein
Meanwhile, the work in the Endepolsdomein 150 (EPD) continues. Study places are created and a temporary library is taking shape. Books from the learning and resource centre which are needed at the start of the academic year in September, have been moved, with the help of a lot of our colleagues, to this temporary library. There is also an information- and ICT desk, ready to help students on their way when we open on 28 August.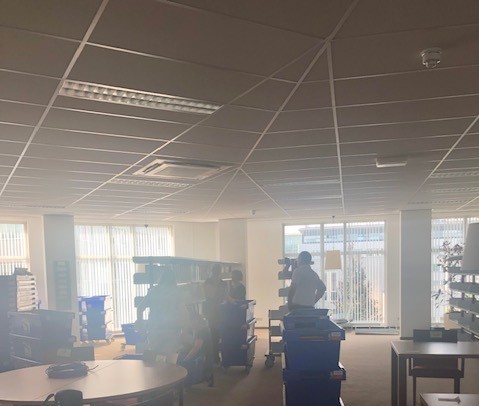 Other locations
If you need a place to study during the summer, you can go to the University Sports Centre, or the Inner City Library. Both locations will remain open during the summer months. Please check the opening hours on our website.