Research Intelligence Services
For faculties and research groups
Research Intelligence at Maastricht University
The university library offers a range of bibliometric and research impact services for faculties and research groups to assist in research evaluations, profiling, and decision-making.
Research evaluations
The library supports faculty managers and heads of research units in the preparation of periodic research evaluation reports and external peer review. Together with the unit under assessment, we develop suitable metric strategies that allow for both accounting of past performance and strategic decision-making for the future. For fixed research evaluations, please contact us well in advance (a couple of weeks).
In-depth analyses
Next, to standard reports, the library offers question-driven bibliometric support for research groups and units. Questions we help to answer can pertain to publication strategies, internationalization, research cooperation, and (inter)disciplinary profiling. The processing time will depend on the type of question.
Video: Impact analyses testimonial by Kiran Patel, Faculty of Arts and Social Sciences
While standard research evaluations are part of the university library's general service for all UM faculties, charges may apply for in-depth analyses, depending on the scope of the question. To find out more, please get in touch with us via research-i@maastrichtuniversity.nl. If you are affiliated with FHML, please contact Cecile Nijland of the FHML office first.
Responsible use of bibliometrics
At Maastricht University Library, we are committed to the responsible use of bibliometric indicators. We believe that research intelligence should support, not replace, qualitative evaluations. Bibliometric analyses should be based on a careful selection of indicators, used to evaluate groups rather than individuals, and should apply to suitable questions only.
Supporting question-driven analyses
In line with the Leiden Manifesto , we promote the use of quantitative bibliometric analyses as a means to support, not replace, qualitative expert assessment. Research intelligence should be driven by questions, not indicators. At the library, we help to develop suitable sets of indicators and methods that are tailored to the particular goals of the evaluation.
Choosing indicators
As bibliometric indicators are prone to ambiguity and biases, we encourage a combination of multiple indicators to provide a robust and pluralistic picture. We strongly discourage the use of unweighted citation-based indicators, such as the h-index (or Hirsch index) and its variants , as these are inconsistent, insufficient for measuring changes in performance over time, and unsuited to compare individuals across age groups and disciplines.
We support the use of weighted indicators that are normalized for document type, year of publication and subject area, such as the category normalized citation index (CNCI) used by InCites to which Maastricht University subscribes.
Evaluating groups vs. evaluating individuals
As many other institutions, like VSNU, KNAW, NWO, NFU, and ZonMw, Maastricht University has signed the San Francisco Declaration on Research Assessment (DORA) . In line with the DORA recommendations, we do not support the use of journal-based indicators, such as journal impact factors, in the evaluation of individual researchers. Like many scientometrics experts, we share in the idea that citation-based metrics are better suited for evaluating larger research units, the higher the aggregate, the better.
Excellence: more than a number
We support the idea that excellence and performance are multidimensional concepts and that only some aspects of excellence and performance can be captured by bibliometrics.
Like the social and local relevance of a piece of scientific work, also individual researchers' excellence in teaching, mentoring, and administration cannot be assessed on the basis of citation counts.
We, therefore, suggest a combination of qualitative and quantitative evaluations for research and researchers.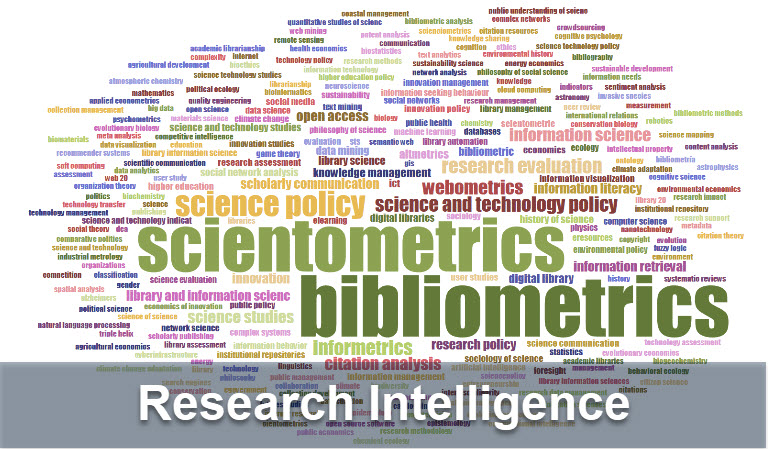 Page information
Tags: Bibliometric Indicators, Bibliometrics, Citation Impact, DORA, DORA-proof, H-Index, Hirsh Index, Impact, Informetrics, JIF, Journal Impact Factor, M-Index, Research Assessment, Research Evaluation, Research Intelligence, Research impact, SEP, Scientometrics, Standard Evaluation Protocol
Short link: https://umlib.nl/research-i
Updated: 02/11/20 by Ron Aardening
Research Support related news & events
Feedback & Support
Please use the web form to contact Jos or one of his colleagues with questions and feedback about our Research Intelligence Service.
Questions, Feedback & Support