Library+ Teacher
Education support for teachers @UM
Resources for your courses
Find and offer as many resources as you want and develop your students into domain experts and well-trained information seekers.
Facilities for education
Are you teaching or planning exams in the University Library in the upcoming period? In that case, we offer facilities and services for your education.
Integrating information literacy into your course
We support teachers in learning students how to become information literate. Students learn to define research questions, where and how to search for information, how to evaluate and manage that information and create new information that builds upon that.
The library organises workshops, has made some online tutorials and instructional videos. Tutorials, video's and additional information can be found on the Skills & Support page.
E-learning tools for your education
In addition to hosting the digital learning environment. we also support teachers in getting acquainted with and making use of tools to facilitate e-teaching and e-learning.
Build a course or organisation in EleUM
Create interaction during your classes.
Organize digital assessment
Check the originality of a student's paper by making use of the plagiarism detection tool, connected to submitting assignments in the digital learning environment.
Audience response tool
Create interaction during your classes.
Plagiarism detection
Check the originality of a student's paper by making use of the plagiarism detection tool, connected to submitting assignments in the digital learning environment.
Blogs in your course
To have students publish their writings and reflect on their progress and have others (peers and teachers) comment.
Video in your course - VideUM
Visit VideUM for UM video services and more information about implementing video for a second watch or specific didactic scenarios.
Concept mapping tools
Concept-mapping and mind-mapping software are used to create diagrams or relationships between concepts, ideas or other pieces of information.
Virtual classroom
Facilitate group sessions on a distance.
Discussion boards
Facilitate peer support and collaborative knowledge building.
Wikis in your course
For collaborative writing and peer review.
Electronic portfolios
Offer coaching and feedback on a student built a portfolio which makes it easy to showcase students' work and to help to demonstrate their skills to teachers or prospective employers.
Support for teachers
Specialised help on the available library facilities and services for teachers at Maastricht University.
Copyright information point
Everything about copyright for teachers.
Writing Studio
The main goal of the Writing Studio is to support students and help them reflect on their thinking, searching and writing process.
Data Search Support
Turn to our data search specialists when help is needed in searching for data.
Peer Point
At Peer Point, your students can get help from a fellow student.
Library Workshops & Courses
We offer all sorts of workshops & courses in the field of information skills.
Thesis SupportAll
In addition, we offer the online Thesis SupportAll for bachelor and master students who are in the process of writing their thesis.
Language Courses & Services
Our Language Centre offers courses and services to upgrade your languages but also writing for your course.
Education related news & events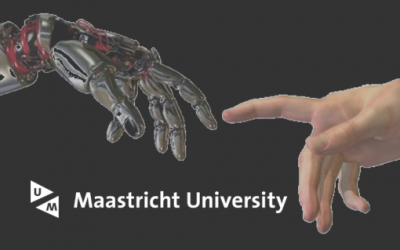 What happens when IBM meets with UM staff and students from all faculties in an IDEATION Session to explore collaborative use cases around the theme Artificial Intelligence and cognitive computing in education?
Contact & Support
For questions or information, use the web form right to contact a subject specialist.
Contact an Education Support specialist