What are OER?
Open Educational Resources (OER) are teaching, learning and research materials in any medium – digital or otherwise. The main requirement is that the material has been released under the terms of an open license, e.g. Creative Commons, which allows it to be freely used for educational purposes. Using your OA-publication in a course you teach is one example, but OER can be any type of educational material: their scale varies from something as small as a class handout or image to something as large as a textbook or online course. However, to be considered a true OER the license should give you, the user, the right to retain, reuse, revise, remix, and redistribute the material for educational purposes. These are known as the 5Rs.
Retain-revise-remix-reuse-redistribute
The 5Rs of Open Educational Resources

Retain

The right to make, own, and control a copy of the resource


e.g. download and keep your own copy

Revise

The right to edit, adapt, and modify your copy of the resource


e.g. translate into another language

Remix

The right to combine your original or revised copy of the resource with other existing material to create something new


e.g. make a mashup

Reuse

The right to use your original, revised, or remixed copy of the resource publicly


e.g. on a website, in a presentation, in a class

Redistribute

The right to share copies of your original, revised, or remixed copy of the resources with others


e.g. post a copy online or give one to a friend
Benefits for students and staff
Educational resources with open licences can provide valuable and interesting additional or primary teaching materials. Sometimes students need additional material or material in another format. Sometimes you as a lecturer need to create new materials to explain a concept in your lectures. Making use of what others already create, can help to get inspired or build a collection (sometimes with adaptations) can be an efficient and  low- or no-cost scenario. Within a variety of situations OER can provide content where there was none previously available or replace expensive proprietary material (for example textbooks, where cost savings can be an important motivating factor in OER adoption).
One of the main teaching benefits is that, since open materials are fully revisable and remixable (depending on the type of CC-license attached to the material), they can be customised to fit the way you want to teach your course.
Benefits for faculty
Cost reduction
Provide more relevant and engaging materials for your students
Assure academic freedom to modify or add content to your specifications
Extend your academic profile
Benefits for Students
Low cost or free
Easy findable and accessible
More customised and relevant materials to enrich your learning experience
About OER
Curious about student efficacy and user perceptions of Open Educational Resources? Or looking for best practices in designing courses with OER and a framework of open and culturally responsive educational (CRE) practices grounded in both theory and the perspectives and experiences of practitioners in community colleges? Browse these publications:
Workshop on OER at the UM Education Days
The libray provided a workshop on Open Educational Resources – creating, sharing and reusing material during the UM Education Days on 1 June. Missed it but interested? Contact us!
OER 2022 Special Issue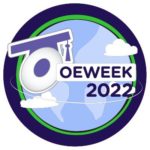 Browse this years' special issue on Open Educational Resources (OER), published in the context of the international Open Education Week, organised on a yearly basis by the Open Education Global to raise awareness and highlight open education efforts worldwide.
Finding and using OERs
The wide range of OERs makes finding relevant and high-quality learning materials a challenge. Therefore, we selected various repositories containing open learning materials, both multidisciplinary and domain-specific.
Just as you are supposed to do when using licensed material, you ought to cite the source or author of the OER you use. This in case your material is being checked on unauthorised use of copyright protected material (e.g. in Canvas or a video you publish), but also to give credits to the original creator. This is especially a topic in the context of recognising and rewarding educational activities like creating educational material. 
General OER Repositories
OER Metafinder
The Mason OER Metafinder helps you find Open Educational Resources by launching a real-time, simultaneous search across different repositories of open educational materials.
OER repositories (multidisciplinairy and multi-format)
Merlot
Provides access to curated online learning and support materials and content creation tools, led by an international community of educators, learners and researchers.
OER Commons
A public digital library of open educational resources. Explore, create, and collaborate with educators around the world to improve curriculum.
OpenStax College
Free and flexible textbooks and resources.
SURF edusources (beta)
The platform for digital (open) educational resources for Dutch education. Note: the platform is still under development and a growing number of HE institutes are building collections on edusources.
If you want to share your educational material, you can go to the information on publishing OER.
CSU Online Course material finder
Find FREE Online Course Materials Related to a book.
Open textbook repositories
BC Open Textbooks
A collection of open textbooks collected by British Columbia University
LibreTexts
A non-profit organisation committed to freeing the textbook from the limitations and costs of traditional textbooks.
Open Textbooks Library
Licensed by authors and publishers to be freely used and adapted. Download, edit and distribute them at no cost.
OA publications
Maastricht University's Open Access Journal Browser
Contains information on more than 35,000 journals collected from several sources, including the UM/MUMC+ deals, the Dutch academic publisher agreements and the Directory of Open Access Journals.
DOABooks
A directory of Open Access books
OAPEN
Promotes and supports the transition to open access for academic books by providing open infrastructure services to stakeholders in scholarly communication.
Repositories with (educational) videos
Before you create your own video, it can be smart to check whether a video for your topic already exists. Here you can find a few suggestions of repositories that you could visit to see the materials that they offer.
Academia of the Dutch institute of sound and vision
Provides online access to 90.000 audiovisual resources for Dutch Higher education and sciences. The resources are selected from archives of the Dutch Institute of sound and vision. All UM staff and students have free access through a UM wide license through SURF market. Go to Surf Market Academia Portal to login
The Khan Academy
A non-profit educational organisation that offers short video lectures on various education levels, including university. Subjects include math, science and engineering, computing, arts and humanities and economics and finances.
Ted talks
TED is a nonprofit organisation devoted to spreading ideas, usually in the form of short, powerful talks (18 minutes or less). The website includes videos on various topics, including science, business, social and global issues, in more than 100 languages. Most videos are licensed via Creative Commons license, which means they may be used for personal and/or educational purposes.
Veritasium
A YouTube-channel of science and engineering videos featuring experiments, expert interviews, cool demos, and discussions with the public about everything science.
Vsauce
A network of the top science and education channels on YouTube. Vsauce focuses on hyper-curiosity about the world and looking at everything with fresh, excited eyes. Check for the copyright license.
Domain specific OER Repositories
There are numerous online platforms that host extensive OER collections. Working with your domain specialist, we recommend exploring subsets of a selection of  repositories or domain specific ones. Please let us know when you are looking for specific material or have suggestions to add to the lists.
Creating and sharing OERs | edusources
Making your learning materials open requires just a few additional steps, and it's easier than you think. Creating OER is similar to authoring any other document (a Word-document, a PDF or a video), except that you are assigning an open license to that content and making it as widely available as possible. Of course, that implies making sure you have cleared copyright on any third party material you use.
Tips and tools before sharing
Copyright & Creative Commons (CC) licenses
OER's are published under Creative Commons (CC) licenses, meaning you retain the original copyright to your work while enabling others to freely access and re-distribute your work.
What license will you assign to your OER?
1. Attribution CC BY
This license lets others distribute, remix, tweak, and build upon your work, even commercially, as long as they credit you for the original creation. This is the most accommodating of licenses offered. Recommended for maximum dissemination and use of licensed materials.
2. Attribution-ShareAlike CC BY-SA
This license lets others remix, tweak, and build upon your work even for commercial purposes, as long as they credit you and license their new creations under the identical terms. This license is often compared to "copyleft" free and open source software licenses. All new works based on yours will carry the same license, so any derivatives will also allow commercial use. This is the license used by Wikipedia, and is recommended for materials that would benefit from incorporating content from Wikipedia and similarly licensed projects.
3. Attribution-NoDerivs CC BY-ND
This license allows for redistribution, commercial and non-commercial, as long as it is passed along unchanged and in whole, with credit to you.
4. Attribution-NonCommercial CC BY-NC
This license lets others remix, tweak, and build upon your work non-commercially, and although their new works must also acknowledge you and be non-commercial, they don't have to license their derivative works on the same terms.
5. Attribution-NonCommercial-ShareAlike CC BY-NC-SA
This license lets others remix, tweak, and build upon your work non-commercially, as long as they credit you and license their new creations under the identical terms.
6. Attribution-NonCommercial-NoDerivs CC BY-NC-ND
This license is the most restrictive of our six main licenses, only allowing others to download your works and share them with others as long as they credit you, but they can't change them in any way or use them commercially.
Adding metadata to your OER
In order to let others find what they need it is crucial to label and organise your created materials by describing these as detailed as possible.These descriptions are referred to as metadata and describe various aspects of the items, including grade level, subject area, and material type. In case of questions please consult our metadata specialist via edusources-ub@maastrichtuniversity.nl
Publishing your OER
How will you share your OER? Once you've created your OER, you may want to share it across many directories and repositories for maximum visibility. There are sites available from which you can directly upload and share your materials, and there are educational repositories designed specifically to assist with the creation and hosting of OER. Consider submitting your work to MERLOT, OER Commons or the Open Textbook Library. Or join us in the edusources project. Next to storage, attention is being paid to connect to other existing platforms and searching both within and beyond the Sharekit. Maastricht University is one of the participating institutes.
Edusources in a nutshell
The edusources platform is the result of several pioneer initiatives (like Wikiwijs and HBO-kennisbank) and is currently being upgraded in a national incentive scheme. It contains a varied range of collections of (open) educational resources, and facilitates the easy exchange of these resources for subject teachers.

What is on edusources already?
On edusources you can find materials easily and quickly. Initially by using the search bar, but if you already have a better idea of what you're looking for, you can immediately filter by level of education, language or type of learning material. You can refine your search results even further, for example by language, educational institution and subject area. On the Communities page, you can also easily search for collections of educational resources that are put together by specific communities.
Start sharing via edusources
You can share your resources entirely openly or only within the institution or professional community. If you want to start sharing your material via the edusources platform, you can start right away (you are required to login on the backend of edusources or the Sharekit via SURF conext) or contact us for an intake. Note: you can upload material, but publishing is done by the library (send your request to the repository manager). Want to learn more or get started right away? Contact us via edusources-ub@maastrichtuniversity.nl
Creating digital accessible course material
When you create educational material for your students, you undoubtedly consider the level and background of your 'audience' and what they are supposed to do / reach with the material. But before sharing the materials, did you also check whether your material is digital accessible for students with physical or cognitive disabilities? Find out more about this topic on this page.
National programmes on open learning material
The Dutch Ministry of Education, Culture and Science underlines the importance of open and online learning and has included various ambitions for the Strategic Agenda for Higher Education and Research 2015-2025. According to the Minister's vision, the Netherlands shall become a global leader in the open sharing of teaching materials by 2025. Open education has also been covered in the recently published coalition agreement.
Next to that, the ministry funded a national incentive scheme to stimulate educational innovation around open and online education, with special attention for open learning material.
Incentive scheme on Open & Online Education
Open and online education offers opportunities for innovation and quality enhancement of education. The Dutch Minister of Education, Culture and Science, therefore, provides funding with the incentive scheme on open and online education giving room for projects in two pillars: Online education and Open learning materials.
Pillar Online Education
Within this pillar (link refers to Dutch website), funding is granted for the redesign of existing education or the development of new online forms of education. Projects are in line with yearly themes. For 2022 this is 'the optimal blend' . SURF offers a dedicated page on this theme (in Dutch).
Pillar Open Learning Materials
Within this pillar (link refers to Dutch website), funding is granted for experimenting with the sharing and reuse of existing and open learning materials with colleagues in domain-specific communities. The scheme encourages teaching staff to jointly create and (re) use high-quality collections of open learning materials across institutional boundaries. Through collaboration, they can increase the quality of the open learning materials and use their time more efficiently.
Call for proposals on open and online education 2022 (deadline closed)
UM projects in the incentive scheme
Maastricht University has been successful several years in acquiring OCW/SURF grants. Find out about the UM-projects in the context of the incentive scheme on open and online education:
OER in the Acceleration Plan
The Dutch Acceleration Plan contains the program Towards (open) digital learning material which aims that by the 1st of January 2023, higher education institutions in the Netherlands can offer lecturers and students the opportunity to determine and use an optimal mix of (digital) educational resources for learning and teaching processes.
What is optimal in regards to the mix of educational resources, is determined by the context of the education. In that context, learning outcomes, educational and learning activities, and methods of assessment are aligned. An optimal mix of educational resources contributes to good quality education.
Maastricht University participates in this program. Building the technical and organisational infrastructure for sharing material and integrating OER in the library collection for (re)use are part of our efforts. As well as the recently started project on digital accessibility of content we offer to our students.
SURF and Open Education
Higher Education Institutes exchange knowledge and expertise on the topic of Open and Online Education through SURF, the collaborative ICT organisation for Dutch higher education and research.
SURFs introduction to open educational resources (OER) explains what OER's are, how you can use them in your own teaching, and how you can structure your own materials in such a way that others are able to make optimum use of them.
SURF special interest group (SIG) on Open Education
SURF hosts Special Interest Groups (SIGs), with experts from the participating research universities and universities of applied sciences of which the SIG on open and online education is one.
Library SIG on open and online education