Remote Access
Use the library
Remote Access
Maastricht University students and staff members, as well as azM staff members have off-campus access to protected services and resources, like databases, e-journals and e-books of the UM Library.
We provide different solutions for remote access:
You can choose the one that fits your situation and needs best.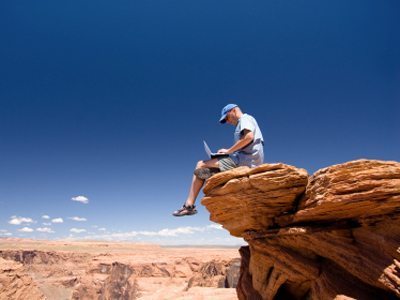 1. Direct login
You can log in directly with your UM or azM account using the following link:  Library Login 
This gives you access to all protected services and resources of UM Library for the duration of your browser session.
1.a Add direct library login to your browser or desktop
For the best user experience, you can add this link to your browser: Library Login 
Chrome / Firefox
Drag the Library Login link to the bookmark bar of your browser
Internet Explorer
Right click on the Library Login button > Add to favorites > Create in Favorites Bar > Add
Dashboard shortcut
Create your own shortcut on your dashboard using the link: http://umlib.nl/login
This link will take you to the Online Library and checks your status on the go.
1.b Direct log in while using the Online Library
When you start at the UM Library homepage, or on another level via a direct link or a search and you are not logged in yet (or you don't know), you have two options:
Click on the Library Login link on the top right. A login screen will appear if you're not connected yet. By logging in you can access all the provided sources and services.
Just go ahead. There are several triggers that will activate the login screen if you are not connected. However, keep in mind that sometimes you will not pass a trigger point during your journey. This will result in limited access to full text.
Again, you only have to log in once and access will be granted during the rest of your browser session.
2. Student Desktop Anywhere - SDA
Student Desktop Anywhere provides Maastricht University (UM) students with remote access to the student desktop facilities on and off campus.
This means access to the Online Library, your I: drive and applications with your own device, anytime, anywhere! Use your UM account to gain access.
Watch this short video to see the advantages of using Student Desktop Anywhere
Extra info:
3. VPN
The Maastricht University VPN – Virtual Private Network – is a "tunnel" to MAASnet, the university network.
After having installed and activated the VPN connection, your device will communicate with the Internet via the UM VPN server. Consequently, you can use your device as if you're on campus.
The UM VPN is serviced by the ICT Service Center. Follow this link to the ICTS manuals for more information. If you are off campus you'll need to log in with your UM-account in order to gain access to these manuals.
Contact & Support
For questions or information, use the web form to contact a library specialist.
Ask Your Librarian - Contact a library specialist