As of 30 August a new version of EndNote is available (EndNote 20.1). The EndNote guide below is suitable for version 9.3.3; 20 and 20.1. We strongly recommend you to update to/install the latest version.
Given UM policy about internal meetings during the coronavirus (COVID-19) crisis, all face-to-face in-person EndNote workshops have been cancelled until further notice. Nevertheless, the tutorial 'Basics of EndNote' (based on the new version) will help you get started. The approximate study time is 90-120 minutes and it is self-directed. At the end of the tutorial you will receive a certificate as proof of participation. After this online module, you will know how to use a EndNote for managing and exporting references.
Contact us via Ask your Librarian if you have questions.
1.
About EndNote
EndNot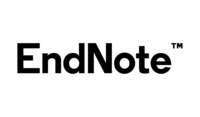 e is a software program that helps you collect and keep track of your references, and easily insert them into your research documents as in-text citations, footnotes or a bibliography in any of a large number of citation styles. Besides citation styles, a lot of manuscript Word templates are available in EndNote as well.
EndNote 20.1 is the supported standard and is compatible with Office 2016 as installed on the UM student workstations and Athena desktop computers.
NOTE: When you open an existing library in X9.3.3 and earlier for Windows or Mac, it will create a converted version for use with this new database engine. Both X9.3.3 and 20.1 can co-exist but only one can be linked to Word for CWYW an only one can automatically open text files when directly exporting from sources. Recommendation is to unistall X9.3.3 !
2.
Availability and user support
3.
Installing EndNote on your computer for home use
To install EndNote on your Windows computer for home use, read the manual.
Make sure to download the latest version, EndNote 20.0.1.
4.
Installing EndNote on a Mac
To install EndNote on your Mac for home use, use this manual. You'll also find instructions here to set-up your EndNote Library.
5.
System and Software Requirements
6.
EndNote - Problem shooting
Most problems occur when an EndNote library (.enl) and the associated .data directory are uploaded and stored on a network drive OR in a cloud service like Dropbox, Google Drive, OneDrive, Box, Apple iCloud, Spideroak, etc. The same applies to Word documents containing EndNote code.
Your EndNote – and Word files – are encrypted or compressed in such way that they will become corrupt. Often resulting in a complete crash of the EndNote program when you want to open these cloud-stored files.
It is strongly advised to use other means to transport EndNote files and Word files containing EndNote code (Email, USB, etc.).
7.
EndNote training for Windows
Quick 7 minute instructions (video):
We developed self directed online tutorials for UM students, staff and alumni:
Next to those, UM students, staff and alumni can register for our EndNote advanced workshop, offered on a regular basis.
Some problems with Endnote can be solved yourself by looking on the internet, however for some problems, it is hard to find information. The speaker in this course did a great job solving all problems and even provided tips and tricks on more advanced uses of Endnote. Even though I had already quite some experience with Endnote, I still learned some new tips and tricks from this course. Therefore, I would recommend this course to everybody involved in research.

Bas Van Hooren, MSc Human Movement Sciences
Recently, I attended the EndNote Advanced workshop after following the introductory workshop of EndNote, which was of added value since I was already using the program for organizing my references and writing. Especially the advanced workshop was very useful in a way that I now understand more of how to use EndNote most efficiently and even more important, how to prevent problems while using the program. The teacher was very enthusiastic, knowledgeable, was open to any type of questions and could answer them correctly. Attending the 2-hour course will save me lots of time when writing my next article.

Linda Hoek, PhD student
8.
EndNote training for Mac
Some basic EndNote training is available for Mac:
9.
Finding Full text with EndNote
With EndNote it is possible to search directly for an article's full text. To get the most out of this extra service, some settings have to be entered when using EndNote on your own computer. This is not a fool proof mechanism but can help to import PDF documents into EndNote.
10.
How to deal with abbreviated journal titles
EndNote provides a number of terms list to make sure that the journal names in your bibliography are either the full name or abbreviation as your style requires. To find out how, check the manual (in PDF) on How to deal with abbreviated journal titles.
12.
EndNote & Systematic Reviews - some tips and tricks
EndNote has some features that might be of great help when you want to write a review or conduct a systematic review. Check, for instance, this video about finding duplicates.
For EndNote X9.3.3 researchers published two articles downloadable in PDF – one describing the 'de-duplication' method, and the other on 'reviewing retrieved references'.  Their tips are still usefull however, a lot of commando's and buttons have been changed in EndNote 20. In these articles it is stated that styles and a filter need to be installed. This might NOT be necessary when EndNote is already pre-installed on your computer. Please check the available styles and filters in your EndNote version, when already installed.
When using EndNote on a stand-alone computer for home use, or when EndNote is not available on your UM-computer, the extra files can be downloaded from the UM-network under N:UB_UBEndnote (Filters and Styles). The names as used in the Filter and Styles directory correspond to the names as used in the two articles. When you do not have access to the N:-drive, please follow the instructions as described in the articles.
Because some people seem to have problems understanding the "de-duplication" method in writing, a downloadable flowchart has been created depicting the steps to take, to make the de-duplication process as effective as possible. In addition, the flowchart describes a method to correct for abbreviated journals titles from PubMed, which makes the semi-automatic de-duplication with EndNote even more effective.
Contact & Support
For questions or information, use the web form to contact a library specialist.
Ask Your Librarian - Contact a library specialist